CJC Students and Faculty Present Research at UF Institute on Aging
University of Florida College of Journalism and Communications faculty and graduate students presented their research at the UF Institute on Aging (IOA) Research Day on June 18. Public Relations Associate Professor Carma Bylund, Advertising Associate Professor Carla Fisher, and doctoral students Amanda Kastrinos, Michaela Devyn Mullis, Greenberr​y "Tripp" Taylor and Easton Wollney were selected to participate in the event showcasing multidisciplinary approaches to aging.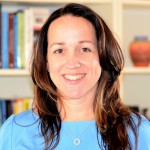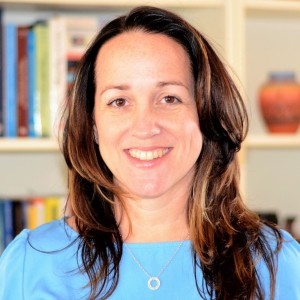 Graduate student and faculty presentations included:
Amanda Kastrinos, Carla L. Fisher, Maria Sae-Hu, Elisa Weiss and Carma Bylund: Differences in diagnosis experiences between parent and adult child cancer caregivers. The project was funded by the Leukemia & Lymphoma Society.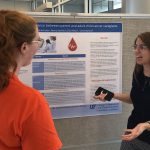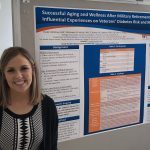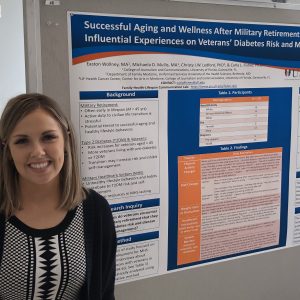 Easton Wollney, Michaela Devyn Mullis, Christy JW Ledford, and Carla L. Fisher: Successful aging and wellness after military retirement: Influential experiences on veterans' diabetes risk and management. The project was funded by the Department of Defense.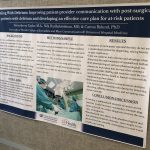 Greenberry Taylor, Nila Radhakrishnan, MD, and Carma Bylund: Dealing with delirium: Improving provider-patient communication with post-surgical patients with delirium and developing an effective care plan for at-risk patients. This research project was funded by UF Clinical and Translational Science Institute (CTSI).
Posted: June 19, 2019
Category: College News, Student News
Tagged as: Carla Fisher, Carma Bylund, UF Institute on Aging (IOA) Research Day