Carla Fisher Co-Authors Paper Honored in the ICA Conference Health Communication Division
Carla Fisher, University of Florida College of Journalism and Communications (UFCJC) Advertising associate professor, is the co-author of "Uncertainty and Previvors' Cancer Risk Management: Understanding the Decision-Making Process" which received a Top 4 Paper Award in the Health Communication Division at the International Communication Association (ICA) Conference held May 24-28 in Washington, D.C.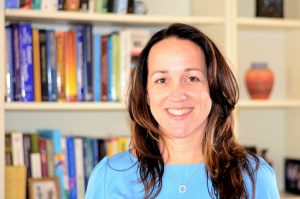 Fisher, with co-author Marleah Dean from the University of South Florida, focused on the complex risk-related uncertainty that women at risk for breast cancer face. Women's risk management medical decisions can be a way to manage their uncertainty, but little is known about how uncertainty informs their decision or how uncertainty is impacted by these medical decisions.
Their findings highlight how women's chronic uncertainty caused by living with a BRCA mutation can be quite different based on their medical decision. Based on these findings, they constructed a theoretically informed decision-making model that can be used as a translational tool to aid genetic counselors and previvors facing these risk-reducing medical decisions.
The paper will also be published in an upcoming edition of Journal of Applied Communication Research.
Posted: May 29, 2019
Category: College News
Tagged as: Carla Fisher, ICA