Yulia Strekalova Receives UF Creative Campus Catalyst Grant
Yulia Strekalova, University of Florida College of Journalism and Communications research assistant professor and director of Grants Development, has received a 2019-2020 UF Creative Campus Catalyst Grant.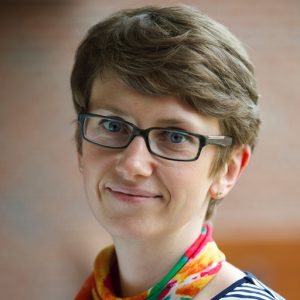 For the Creative Campus project, "Promoting Diversity, Equity, and Inclusion Through Online Education and Reflection on Sensitive Topics," Strekalova will collaborate with the UF College of the Arts Center for Arts in Medicine and faculty from the UF Center for African Studies. They will focus on creating an online curriculum and discussion spaces in conjunction with the performance of "From Colored to Black: The Stories of North Central Florida."
This performance encompasses over 80 years of Florida's Black oral history with stories from the St. Augustine Civil Rights Movement, the resettlement of Rosewood, Gainesville's old Lincoln High School and more.
Posted: April 29, 2019
Category: Alumni News, College News, Strekalova Lab
Tagged as: UF Creative Campus Catalyst Grant, Yulia Strekalova