Carla Fisher Co-Authors Article on Patient Perceptions of Diagnoses Severity
Carla Fisher, University of Florida College of Journalism and Communications (UFCJC) Advertising associate professor, is the co-author of "Exploring Patient Perspectives of Prediabetes and Diabetes Severity: A Qualitative Study" published in Psychology and Health on April 23.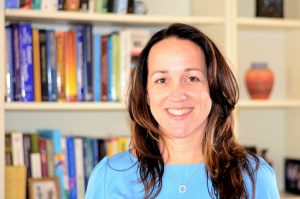 The article, by Fisher and co-authors Dean Seehusen and Military Primary Care Research Network researchers Heather Rider, Angela Seehusen, Jasmyne Womack and Jeremy Jackson, features the results of their study on patients' perceptions of the severity of their type 2 diabetes or prediabetes diagnosis. They found that patients' fears, interactions with clinicians, and experiences within their social networks can influence the perception of the severity of the condition. Clinicians should evaluate patient perceptions to help them understand and grasp the seriousness of their diagnosis.
Posted: April 25, 2019
Category: College News, Fisher Lab
Tagged as: Carla Fisher