Journalism Professor Sandra Chance is Retiring from CJC
University of Florida College of Journalism and Communications Journalism (UFCJC) announced today that Professor and alumna Sandra Chance will retire after 26 years at the College.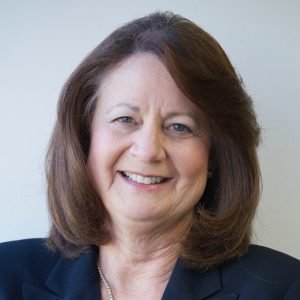 Chance has taught media law at the College since 1993 and, for 18 years, served as executive director of the Brechner Center for Freedom of Information, which she helped build into a highly respected institution with a national reputation. Her time at CJC has been extraordinary, including:
Teaching more than 6,000 students and supervising more than 40 graduate students.
Editing more than 375 monthly Brechner reports, convening four national conferences and answering more than 5,000 queries about access to government information and transparency.
Working with the U.S. State Department and UF's Levin College of Law to help educate journalists, public officials and lawyers in Colombia, Uruguay, Guatemala, Peru, Chile, Brazil, Jamaica, China and the Maldives about the importance of FOI to a democracy.
Making more than 170 presentations around the state and across the country.
Writing dozens of articles for scholarly, refereed and trade publications, and 34 book chapters.
"We are so grateful for all she has done for the College and the thousands of students she has taught and mentored, and for her indelible mark on freedom of information," said UFCJC Dean Diane McFarlin. "She will be missed, but always remembered."
In 2005, Chance was named the Journalism Teacher of the Year by the Scripps Howard Foundation and the Association for Education in Journalism and Mass Communication. She was named the College's Outstanding Teacher of the Year in 1997. And, she was named the McClatchy Professor in Freedom of Information in 2006.
Chance graduated from the College with high honors in 1975, and earned a Master's degree with Distinction in 1985.  She graduated with honors from the UF College of Law in 1990 and was named to the Order of the Coif. Before leaping into academia, she practiced media law with the law firm of Holland & Knight in Tampa, where she handled litigation concerning access to public records and judicial proceedings, reporter subpoenas and Florida's Government in the Sunshine Law.
Posted: April 24, 2019
Category: Alumni News, College News
Tagged as: Brechner Center for Freedom of Information, Sandra Chance