ALUMNI: "Reading Rainbow" Creator Larry Lancit Reflects on Time as UF Broadcasting Student
By Max Chesnes, Journalism Senior
At 71-years-old, Larry Lancit, B.S. Telecommunication 1970 and Hall of Fame 1992, is still hard at work. Why retire when every day brings a new adventure? Why stop now, when your work means something so deeply to you that it gets you out of bed in the morning?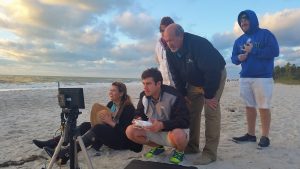 Long before his Emmy Awards, before the foundation of Lancit Media Entertainment and well before the creation of one of the world's most influential children's television programs, Larry Lancit was a broadcasting student at the University of Florida.
Lancit was the talent for fraternity brother Marty Stone's Directing class project, "The Young Entertainers."  It was there, in the WUFT studios, that he realized he had found his home.
"It was an environment that nurtured me into who I am today," Lancit said. "And that kind of environment is so critical to your success."
Having the experience with a college station helped his career from the onset, he said. He would work at the station usually three times a week, and it's where he gained his "nitty-gritty, nuts and bolts experience" that he carries with him to this day.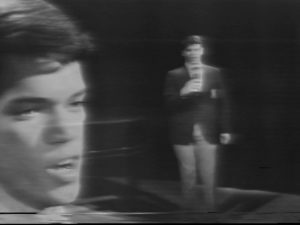 There are two notable positions Lancit held as a student broadcaster that he says helped pave the way for his future career. The first was serving as a technical director for Hank Connor's "The Sunshine Almanac", a prominent agricultural television production. The second was working on the College's "Report Five" program.
Upon graduation, he sent resumes to 262 public television stations across the country. He quickly immersed himself in a slew of production jobs, from the University of Miami to South Carolina ETV Network and eventually WNET, the primary public broadcasting station in New York City.
In 1979, while still at WNET, he created Lancit Media Productions¸ a professional video production services company. In1980, Lancit's co-worker and future wife, Cecily, got a call to do a pilot show for a new children's program. Research had shown that kids between the first and second grade lost their reading skills during the summer, and the idea was to mitigate this loss, Lancit said.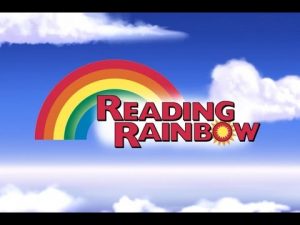 With matching grants from the Corporation for Public Broadcasting and the Kellogg Company, Lancit and his wife began work on what would become "Reading Rainbow," one of the most famous children productions of all time.
"We were able to find funding for an additional 15 shows, and that's when it all started," Lancit said. "We did Reading Rainbow for 25 years."
The show's production was no small task. Once the pilot was made, the couple started to realize the potential impact their show would have. The show officially debuted in 1983.
"It wasn't until many years later, however, that I realized the impact that this program had on the young people in the country," Lancit said. "It was meant to foster a love of reading and an interest in being absorbed by a story."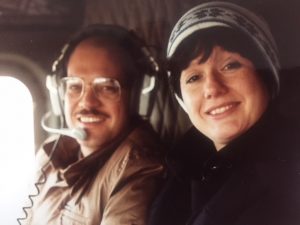 When people find out that Lancit was one of the creators of "Reading Rainbow," the barriers are broken down immediately, he said. Strangers will often start singing the introduction song as soon as they learn of his role in its creation.
"It's a wonderful feeling to know that you've been able to positively affect children's lives in some of the most important and vulnerable times of their lives," Lancit said. "And every so often, I get a window into how important the show was to people."
Lancit was excited and incredibility proud to learn that the show become the most-used television program in children's education, applied across many curriculums from science to music. A large portion of the show's success, Lancit said, came from their choice of host, LeVar Burton.
"We really wanted a minority host," Lancit said. "And I am convinced that because we exposed a black man to the children of that era, I think we set the table for Barack Obama's election."
Lancit believes that children learned to accept diverse backgrounds from the show, a feat he is incredibly proud of, he said. This success, along with his entire production career, was due largely in part to his experience as a broadcasting student at the University of Florida.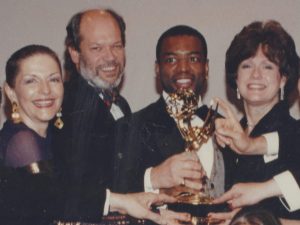 Over the years, Lancit Media Entertainment has earned 16 National Emmy Awards and over 200 broadcast awards including a Peabody Award, Hugo Award, Prix Jeunesse International, two Social Media Star Awards, two Telly Awards and numerous Monitor Awards and Cine Golden Eagles.
"UF was one of the only universities in the country in the late '60s that had a working television station on the air," Lancit said. "The sense of real-world time constraints and mission-driven programming that we had as students really set me ahead of most students coming out of college with a broadcasting degree."
Lancit's daughter followed in his footsteps and graduated from the University of Florida with a Telecommunication degree in 2008. Watching her grow and develop through the program was just as gratifying, he said.
Lancit visited the College of Journalism and Communications just a few months ago, and was blown away by how much the program has grown since his graduation. "There's so many activities going on, and I was just stunned by the breadth of the activities," he said. "It's just a wonderful place."
Lancit, who has been one of the University of Florida's greatest broadcasting success stories, offered a piece of advice for journalism students and the student body in general:
"If you don't follow your heart, you'll never be happy in life," he said. "You have to be persistent and follow your heart and your passion."
Posted: April 18, 2019
Category: Alumni Profiles, Profiles