Eric Esterline Named Director of CJC Sports Journalism and Communication
Eric Esterline is the new director of Sports Journalism and Communication at the University of Florida College of Journalism and Communications. As director, Esterline will work on Sports Media curriculum development, initiate outreach and networking opportunities with alumni and other stakeholders in sports media and communications, advise students and facilitate student groups and student internships.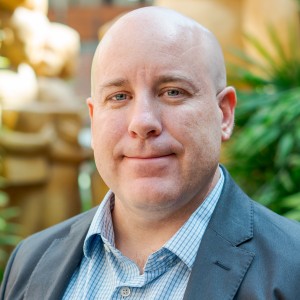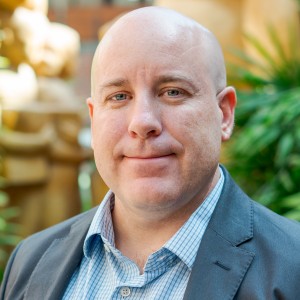 Esterline, formerly the associate director, worked closely with founding Director John Wright to build this program. Accomplishments included developing a Sports and Media specialization in the Journalism Department; developing a series of courses including the Spring Training Reporting Experience, the Sports Capstone course and the Live Gators Sports Play-by-Play courses; developing the Intro to ESPN Gainesville Experience and creating one of the largest Association for Women in Sports Media chapters in the nation.
Esterline will continue in his role as sports newsroom manager for WRUF/WUFT, lecturer in Sports Media and Communication, and lecturer in Sport Management for the College of Health and Human Performance.
A native of Indiana, he came to the College in 2015 from Butler University in Indianapolis, where he served as a faculty member in the College of Communication teaching courses in Sports Media, Digital Journalism and Digital Media. He helped to create a new major in Sports Media and was the lead faculty adviser and liaison to the Butler University Athletics Department for live video production of athletic events.
Esterline has a bachelor's degree in Telecommunication and Education from Butler and a master's degree from Indiana University in Informatics and New Media. He worked in sports radio and journalism in Indianapolis, Jacksonville and Washington D.C. (XM Satellite radio) through 2002 and was a freelance producer for Fox Sports.
Posted: April 2, 2019
Category: College News
Tagged as: Eric Esterline, Sports Journalism and Communication