CJC Alum Named AEJMC 2019 Senior Scholar
University of Florida College of Journalism and Communications alumna Daniela Dimitrova, Ph.D. 2003, has been named an Association for Education in Journalism and Mass Communication (AEJMC) 2019 Senior Scholar. AEJMC awards up to two $5,000 grants to senior scholars to fund innovative and timely research projects.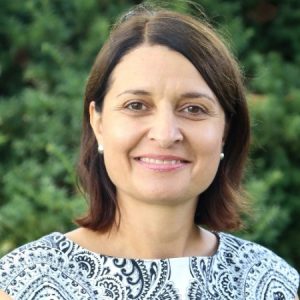 Dimitrova's research proposal, "Terrorists, Migrants or Asylum Seekers? Understanding the Media Framing of Refugees," focuses on media coverage of the Syrian refugee crisis. She plans to investigate national media performance through a multi-method approach that includes a qualitative examination of the media discourse surrounding refugees, as well as conducting in-depth interviews with government officials, non-government organizations involved in the crisis, and journalists associated with the coverage.
Posted: February 8, 2019
Category: Alumni News, College News
Tagged as: AEJMC, Daniela Dimitrova