CJC Alum Comments on Her Cervical Cancer Diagnosis and Successful Recovery
Erin Andrews, B.S. Telecommunication 2000 and 2018 Hall of Fame inductee, is the author of "I'm a Cervical Cancer Survivor. I Don't Want Other Women to Become a Statistic" published in The Lily on Jan. 30.
Andrews reflects on a life-changing phone call she received from her obstetrician-gynecologist about her diagnosis of cervical cancer.
"The shock of hearing the word 'cancer' can never be fully described in words," she said. "Getting over that shock took a lot of help from my family and friends. But then I did what I do best — study."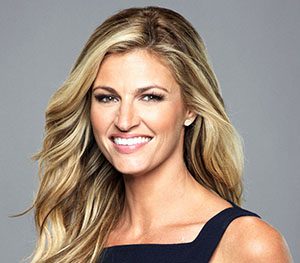 Through her research, she found that early detection is important. More than half of new cases occur in women who have never been tested or have not been tested in the last five years. If caught early, it can be treated, and it is one of the most preventable.
"If you get a call from your obstetrician-gynecologist after your appointment that your cervical cancer testing results were abnormal, don't panic…don't be afraid to ask a lot of questions and get multiple opinions on the path forward," she said. "Build a supportive network of family and friends around you to help you through it."
According to Andrews, a healthy lifestyle, a fulfilling career, and feeling great does not reduce your risk.
"The best thing you can do to protect yourself from cervical cancer is to go get tested," she said.
Posted: February 4, 2019
Category: Alumni Profiles, College News
Tagged as: Erin Andrews