CJC Professor, Doctoral Student Collaborate on Washington Post Story
University of Florida College of Journalism and Communications (UFCJC) Journalism Department Chair Ted Spiker and doctoral student Rachel Damiani are the co-authors of "Everywhere in Your Body is Tissue Called Fascia. Scientists are Unlocking Its Secrets," published in The Washington Post on Jan. 26.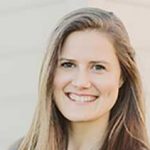 Damiani and Spiker's article looked at the science and future of fascia, a three-tiered layer of tissue that encases organs and tissues. The story originated in an independent-study project on writing about health/science for the mainstream media.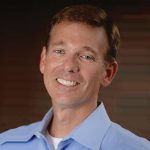 "From the initial idea to the research and writing, Rachel did a fantastic job of developing all facets of the story," Spiker said. "She has such a great ability to understand and interpret the science, ask the right questions and make it meaningful to the public."
Posted: January 30, 2019
Category: College News, Student News
Tagged as: Rachel Damiani, Ted Spiker, The Washington Post