CJC Alum Promoted to VP Position at the Philadelphia 76ers
Annelie Schmittel, Ph.D. 2015, is the new vice president of player development for the Philadelphia 76ers National Basketball Association organization.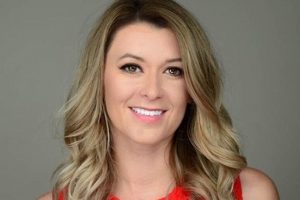 Schmittel, whose research at UF focused on crisis communication in sports, is now the highest-ranking female basketball operations executive for the team. She will oversee programs that help players both on and off the court with mental health support, financial literacy, education and family dynamics.
According to Schmittel, "whether you make $30,000 a year or $100,000,000 a year, life experiences still happen. There's deaths in the family, relationship issues, financial problems; there's all of it. Anything you or I would experience, professional athletes experience it as well."
Schmittel adds that being a woman in a male-dominated industry is not always easy but having more women in professional organization roles helps to keep athletes grounded.
"If the organization doesn't reflect what the real world looks like, then how are you doing athletes a favor? I think having females in this role can only be helpful," Schmittel said.
Schmittel comes to the 76ers from the Oakland Raiders where she served on the player engagement staff since 2016. She joined the Raiders after receiving her doctorate degree from UF in sports communication.
Posted: January 9, 2019
Category: Alumni News, College News
Tagged as: Annelie Schmittel, Sports Communication