Tim Sorel Wins NATAS Suncoast Chapter Regional Emmy Award
University of Florida College of Journalism and Communications Telecommunication Associate Professor Tim Sorel's film, "My Kid is Not Crazy: A Search for Hope in the Face of Misdiagnosis," has won a National Academy of Television Arts and Sciences (NATAS) Suncoast Chapter Regional Emmy Award in the Topical Documentary category.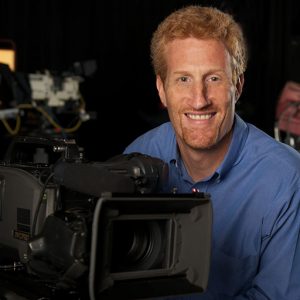 The 2018 competition received more than 2,000 submissions and 211 programs or individuals were nominated across 54 categories. The Suncoast Chapter region includes Alabama, Florida, Georgia, Louisiana and Puerto Rico.
Sorel's film follows alarming experiences of children struggling with neurological disease and the many doctors who offer different diagnoses. A medical versus psychiatric controversy has erupted as one NIH doctor suggests strep is the root cause. The disease has been named Pediatric Autoimmune Neuropsychiatric Disorder Associated with Streptococci (PANDAS).
The film received the 2017 Best of Festival Award for Faculty Documentary from the BEA Festival of Media Arts and it has been viewed in 42 countries. The Suncoast Chapter Regional Emmy Awards were presented on Dec. 1 in Orlando. A full list of the winners is available here.
Posted: December 5, 2018
Category: College News
Tagged as: NATAS Suncoast Chapter Regional Emmy Awards, Tim Sorel