Clay Calvert Comments on Ed Whelan Tweet Controversy
University of Florida College of Journalism and Communications Journalism Professor Clay Calvert, director of the Marion B. Brechner First Amendment Project, was quoted in "The Kavanaugh Controversy Meets Fake News. Real Fake News." published in The Washington Post on Sept. 21.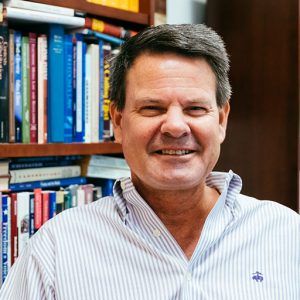 The opinion piece by Erik Wemple focuses on tweets posted by Ed Whelan, president of the Ethics and Public Policy Center and a blogger for the National Review Online, about the national controversy over Supreme Court nominee Judge Brett Kavanaugh. The tweets refer to a Kavanaugh doppelganger who could have been mistaken by the accuser Christine Blasey Ford. Whelan later apologized for the controversial tweet thread.
"A disclaimer doesn't get one off the hook," said Calvert.
Posted: September 24, 2018
Category: College News, First Amendment Project
Tagged as: Clay Calvert, Marion B. Brechner First Amendment Project, The Washington Post