CJC Publishes Fall 2018 Edition of the Journal of Public Interest Communications
The University of Florida College of Journalism and Communications (CJC) has published the fall 2018 edition of the Journal of Public Interest Communications (JPIC), an academic journal dedicated to the theory and science of strategic communication for social change.
Volume 2, No. 2, "Public Relations Advocacy: Perspectives from Practice and Research on Public Interest Communications," is a collaboration between the Public Relations Division of AEJMC and JPIC and was produced before the annual AEJMC Conference.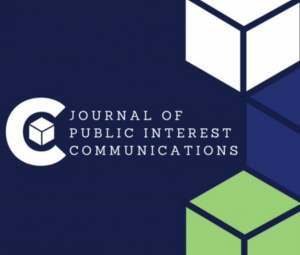 The selected papers went through peer review from the JPIC editorial board. Those that were accepted included the top three that were presented at the AEJMC Conference. Topics include corporate social advocacy, constructive advocacy, shifting social societal expectations for advocacy, LGBTQ university engagement, CSR partnership activism and the impact social media played in promoting Black Lives Matter.
Giselle Auger, Ph.D. 2011 and currently assistant professor of public relations at Rhode Island College, served as guest editor along with editor Dr. Brigitta Bruner, public relations professor at the Auburn University School of Communication and Journalism.
Posted: September 24, 2018
Category: College News
Tagged as: Journal of Public Interest Communications