Diane McFarlin Recognized for her Contributions to the Sarasota Community
University of Florida College of Journalism and Communications Dean Diane McFarlin was featured in "Ringling Was Not the Last Great Sarasotan" published in the Sarasota Herald-Tribune on June 24.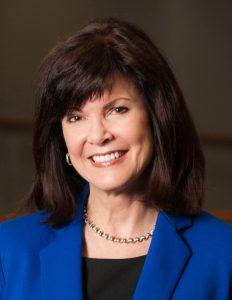 The article by Harold Bubil, former real estate editor of the Herald-Tribune, focuses on his recent Facebook query requesting the names of the five most important Sarasotans in history. Readers made nominations based on contributions to the community, with residency adding to their credentials.
McFarlin was recognized for her tenure as Sarasota Herald-Tribune editor and publisher and for the community-building initiatives she developed while living in Sarasota.
Posted: July 5, 2018
Category: Alumni News, College News
Tagged as: Diane McFarlin, Sarasota Herald-Tribune