Comedian Jay Pharoah to Perform at UF on July 10
Stand-up comedian and actor Jay Pharoah will perform on July 10 in the University Auditorium at an event hosted by ACCENT Speakers Bureau. Doors will open at 7:00 p.m. and the show will begin at 8:00 p.m.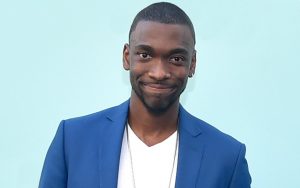 On Friday July 6th and Monday July 9th between the hours of 10:00 a.m. and 5:00 p.m, students with a valid UFID may pick up a maximum of two tickets free of charge from the ACCENT office on the third floor of the J. Wayne Reitz Union. If any tickets remain, they will be made available to the general public at the University Auditorium Box Office at noon Tuesday July 10th. The University Auditorium is located behind Century Tower.
Jay Pharoah is best known for his six-season run on NBC's Saturday Night Live. He dazzled the nation with his stellar impressions of President Barack Obama, Jay-Z, Denzel Washington, Kanye West and many others. The comedian also excited audiences with his memorable character Principal Daniel Frye, based on Pharoah's actual high school principal.
The actor has had extensive experience in movies and television as well. Audiences got a taste of Pharoah's dramatic side in Showtime's "White Famous" and Steven Spoderberg's "Unsane." Pharoah will return to comedy in the upcoming film "2 Minutes of Fame" alongside Katt Williams. He also has played many fun supporting roles in movies such as the Lionsgate/CBS Films comedy "Get a Job" featuring Miles teller and Anna Kendrick, Universal's "Ride Along" opposite Kevin Hart and Ice Cube, and Chris Rock's "Top Five."
Pharoah is currently working on his second stand-up special. The comedian is now headlining clubs and colleges throughout the country.
Posted: July 5, 2018
Category: Student News