CJC Alum and Adjunct Lecturer Receives Knight Fellowship in Visual Communication
University of Florida College of Journalism and Communications (UFCJC) alumnus Tom Burton, B.S. Journalism 1982, has been named the 2018-19 Knight Fellow in Visual Communication and Management at the Ohio University's (OU) School of Visual Communication. Burton is currently the editor of the National Press Photographers Association's (NPPA) magazine and website and has served as an adjunct lecturer in the College's Journalism Department since 2015.
Recipients of the OU Knight Fellowship receive full-tuition support to earn their master's degree while teaching and mentoring Visual Communication students.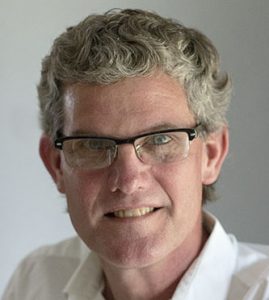 Burton has served as an independent photojournalist, filmmaker and adjunct instructor before joining NPPA. He is the former director of photography/video at the Orlando Sentinel. During his 30-year tenure, he directed award-winning coverage of the end of the space shuttle program and coordinated courtroom pool photography for the Casey Anthony and George Zimmerman trials.
As a photojournalist, he is veteran of a wide range of assignments including political campaigns, natural disasters, special projects and conflict zones. He was also among the first newspaper photographers to introduce video into daily coverage.
Posted: June 12, 2018
Category: Alumni News, College News
Tagged as: 2018-19 Knight Fellow in Visual Communication, NPPA, Orlando Sentinel, Tom Burton