Tim Sorel's PANDAS Documentary Makes its European Premiere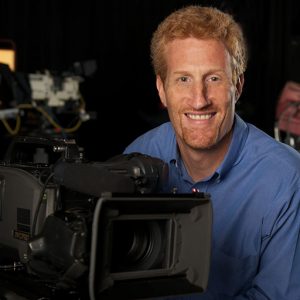 University of Florida College of Journalism and Communications Telecommunication Associate Professor Tim Sorel's documentary film, "My Kid is Not Crazy: A Search for Hope in the Face of Misdiagnosis," made its European premiere at the Theater Stensen, Florence, Italy on May 18.
The film follows alarming experiences of children struggling with neurological disease and the many doctors who offer different diagnoses. A medical versus psychiatric controversy has erupted as one NIH doctor suggests strep is the root cause. The disease has been named Pediatric Autoimmune Neuropsychiatric Disorder Associated with Streptococci (PANDAS).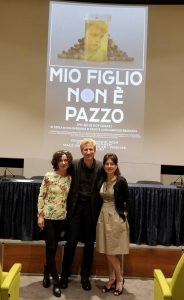 The film received the 2017 Best of Festival Award for Faculty Documentary from the BEA Festival of Media Arts, an international refereed exhibition of faculty creative activities and a national showcase for student work. It made its domestic debut at the Kennedy Center in Washington, D.C. and has been screened in 32 cities in the U.S. and Canada over the last 18 months.
Sorel is currently teaching in Italy as part of the College's annual summer study abroad program.
Posted: May 19, 2018
Category: College News
Tagged as: PANDAS, Tim Sorel