Yulia Strekalova Selected to Teach Abroad at Summer Academy in Colombia
Yulia Strekalova, University of Florida College of Journalism and Communications Research assistant professor and director of Grants Development, is one of five traveling educators selected to participate in the UF Graduate School's Office of Graduate International Outreach (OGIO) program at La Salle University's 2018 Summer Academy in Bogotá, Colombia.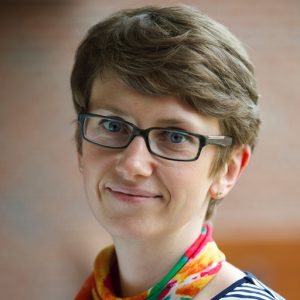 At the Summer Academy, Strekalova will teach "Business Plan Development and Proposal Writing for Social Entrepreneurship." The other four educators, all graduate students, will teach a wide variety of topics including cross-cultural leadership, cultural diversity, sustainable transport systems and art.
The UF team will hone multicultural teaching skills and build educational bridges across borders by engaging local and foreign undergraduate students in 40 hours of intensive classwork over two weeks from June 12-22 and July 16-27. Lodging, travel, and cultural activities are provided by their host institution.
UF involvement in this international partnership began last year with four graduate students teaching at the Summer Academy at La Salle, while another two taught at North University in Barranquilla, Colombia.
Posted: May 16, 2018
Category: College News, Strekalova Lab
Tagged as: OGIO, Strekalova Lab, Yulia Strekalova