Iman Zawahry Selected for CJC Telecommunication Lecturer Position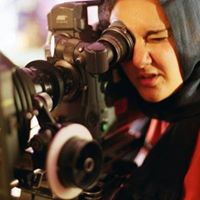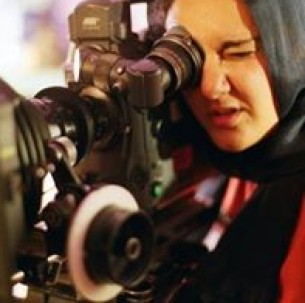 The University of Florida College of Journalism and Communications (UFCJC) announced today that award-winning filmmaker Iman Zawahry will join the College in the fall as a full-time lecturer teaching beginning and advanced field production and narrative filmmaking.
Zawahry has been an adjunct telecommunication production professor at UFCJC since 2014.
Zawahry is an accomplished filmmaker whose films have shown in 100 venues worldwide.  Her film "Tough Crowd" won a Student Emmy Award and qualified as a finalist in the NBC Comedy Short Cuts.  She was a recipient of the coveted Princess Grace Award, which is dedicated to identifying and assisting emerging artists, for her film "UnderCover."
Zawahry was a consultant on the television shows "The Odyssey" and "The Big C" and recently wrapped her directorial debut feature film. She is currently writing a feature that advanced to the final round of Sundance Writer's Lab.
In 2014, Zawahry collaborated with the not-for-profit-organization Islamic Scholarship Fund to create the first-ever American-Muslim film grant that helps fund filmmakers who are presenting a positive narrative of Muslims in America.
Posted: March 29, 2018
Category: College News
Tagged as: Iman Zawahry, Media Production Management and Technology, Telecommunication