CJC Adjunct Chronicles Her Battle to Avoid Cancer
Darlena Cunha, an adjunct Journalism lecturer in the University of Florida College of Journalism and Communications, is the author of "I Have the Scary Cancer Mutation. When Should I Have My Breasts Removed?," published in The Washington Post on March 18.
Cunha's life changed when she learned that she has the BRCA1 gene mutation. Her family has a history of cancer and this mutation gives her an 87 percent chance of developing the deadly disease. Her choices are grim: expensive tests and preventative surgery or, if the cancer arrives, chemotherapy and radiation.
She credits actress Angelina Jolie for possibly saving her life by coming forward with her story and detailing the radical choices she made. In turn, she chose to do something before cancer invades her body.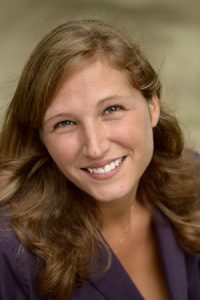 "I'm losing me. A lot of me. I'm losing my breasts and my chest. I'm losing my exercise routines and my fitness regime. I'm losing the shape I've always known. I'm losing my body. Metaphorically, I'm losing my mind. And I don't even have cancer…yet," said Cunha. "Fewer than 1 in 400 women in the general population have a mutation such as mine, but if you are that one whose life is spared, it sure feels worth it."
Posted: March 27, 2018
Category: College News
Tagged as: Darlena Cunha, Journalism, The Washington Post