CJC Student Selected for Exclusive International Program in Berlin
University of Florida College of Journalism and Communications Journalism senior Gabrielle Calise was selected to participate in the 2018 Berlin Program for Students of Journalism and International Affairs, one of only 15 U.S. students selected for the program.
The program is organized by RIAS Berlin Commission, a binational organization for the promotion of German-American understanding in the field of broadcasting.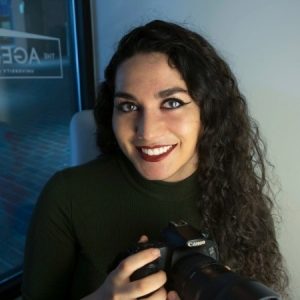 Over a three week period in Berlin, with excursions to other German cities, participants will meet with leading political analysts, journalists, think tank representatives and other experts. They will visit German government institutions, historical sites, and universities, to deepen their knowledge of central issues in transatlantic affairs and gain a more personal understanding of German politics, media and history.
Posted: March 22, 2018
Category: College News, Student News
Tagged as: Gabrielle Calise, RIAS Berlin Commission