CJC Seniors Awarded Prestigious BEA Festival of Media Arts "Best of" Award
University of Florida College of Journalism and Communications Telecommunication seniors Christophe Charre and Sabrina Simpson will receive a prestigious "Best of" award from the 2018 Broadcast Education Association (BEA) Festival of Media Arts – Student Film & Video Competition for their film "Ability." The screenplay for the film also received an Award of Excellence.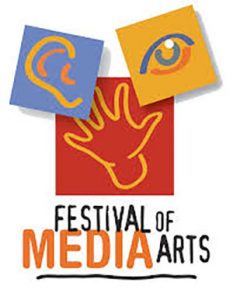 "Ability" features the relationship between a female athlete who had an accident and is now in a wheelchair, and a musician who lost his hearing due to an illness. They haphazardly meet and develop a bond in a virtual reality where their avatars possess their missing attributes. Though they enjoy this 'second life' experience, they finally decide to meet in the real world and pursue a life together.
The BEA Festival of Media Arts is the world's largest digital media and broadcast competition for students and faculty. The 2018 competition received over 1,500 entries and their award is one of only 18 "Best of" presented each year. Separate competitions for faculty and students cover the range from dramatic narratives, through non-fiction documentary and news to the frontiers of interactive multimedia.
Charre and Simpson created their film in the fall 2018 RTV4929C course taught by Professor James Babanikos. They will receive the award at the national BEA Convention in Las Vegas in April.
Posted: February 1, 2018
Category: College News, Student News
Tagged as: BEA Festival of Media Arts Bes Of Award, Christophe Charre, James Babanikos, Sabrina Simpson