STUDENT PROFILE: Eugenia Blaubach, Public Relations Senior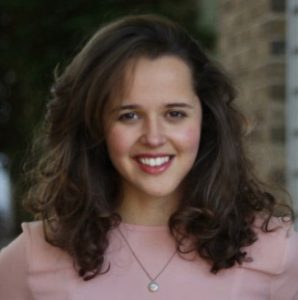 "As a communicator, my dream is to positively affect the narrative surrounding immigrants," said University of Florida College of Journalism and Communications Public Relations senior Eugenia Blaubach.
Born in Venezuela, she came to the U.S. with her parents when she was seven years old. After high school, she wanted to study journalism, but deep down knew she wanted to advocate, not just report. Transferring from Santa Fe Community College to UF exposed her to a world of new options.
It was during a TEDxUF talk by CJC Frank Karel Endowed Chair in Public Interest Communications Ann Christiano that Blaubach realized public relations was a better fit. Christiano piqued her interest in the use of strategic communication to drive positive social change. Since then, Blaubach has been working toward a future where she can marry her skills in strategic communication with a career in public diplomacy.
"Now that the world is more connected than ever, and political tensions are on the rise, we need public diplomacy efforts to encourage dialogue and cooperation between countries," Blaubach said.
When asked who has inspired her most during her college career, she lists Christiano as well as UF French Lecturer Héloïse Séailles. While taking Séailles' class on contemporary French culture, which focused on the recent French presidential election, Blaubach gained a different perspective on many of today's salient social issues.    
"Learning about another country's immigration issues was eye opening because I was able to take myself out of the equation," Blaubach said.
This spring she will put her French to the test with a study abroad semester in Lyon, France, where she will study European politics, economics and culture in a language intensive program.
As she nears the end of her college experience, she has honed her writing skills, is working toward fluency in French and dances with the UF Argentine Tango Club. She cherishes the time she worked on frank, CJC's annual public interest communications conference that connects changemakers from all over the world.
"I feel incredibly fortunate that I was able to find this niche within the CJC, one that gave me the skills, friendships, network and knowledge to make the world a better place."
Posted: January 17, 2018
Category: Profiles, Student Profiles
Tagged as: Eugenia Blaubach, frank