Recent Grad Spotlight: Edwin Exaus, Fashion eCommerce Coordinator
As a 2016 graduate of the College of Journalism and Communications, Edwin Exaus majored in Journalism with a concentration in Psychology. His academics were supplemented by a variety of leadership positions, providing a well-rounded educational experience.
Exaus' involvement included being Director of Fashion Exclusive, a member of the Florida Outreach Ambassador Program, member of the Black Student Union, and President of the Florida Magazine Student Association (FMSA). While each organization facilitated his growth and development, FMSA provided an opportunity for him to test and express his leadership style. During his term as President, Exaus focused on bringing a bigger presence to FMSA and tie fellow students' journalism interests in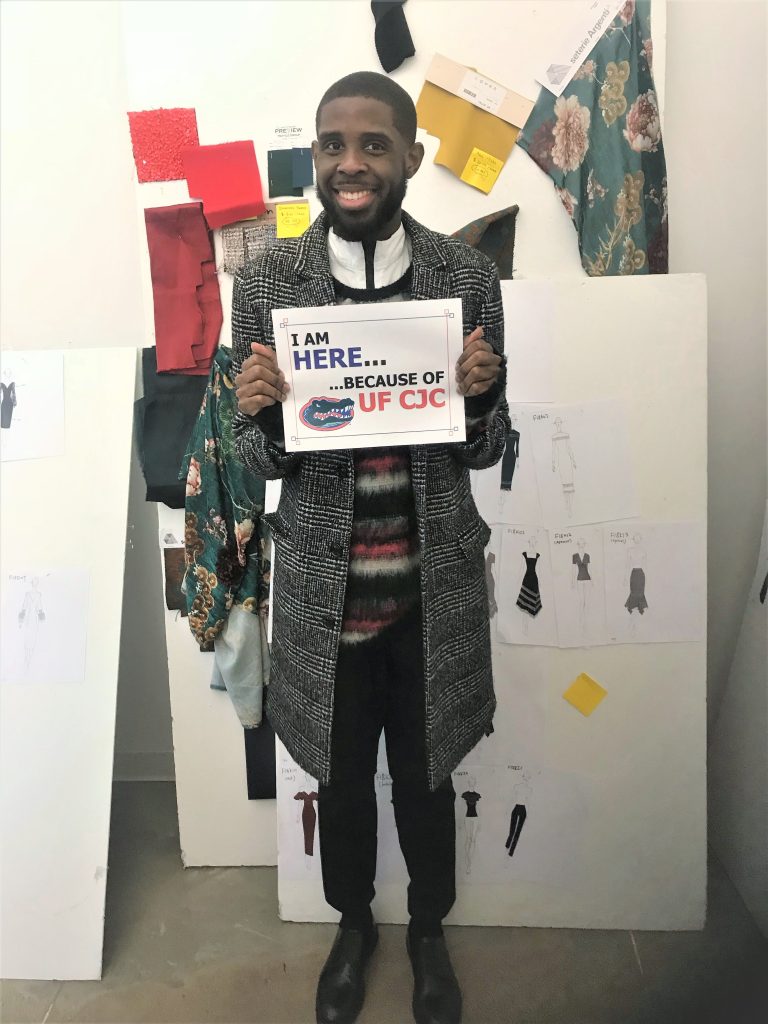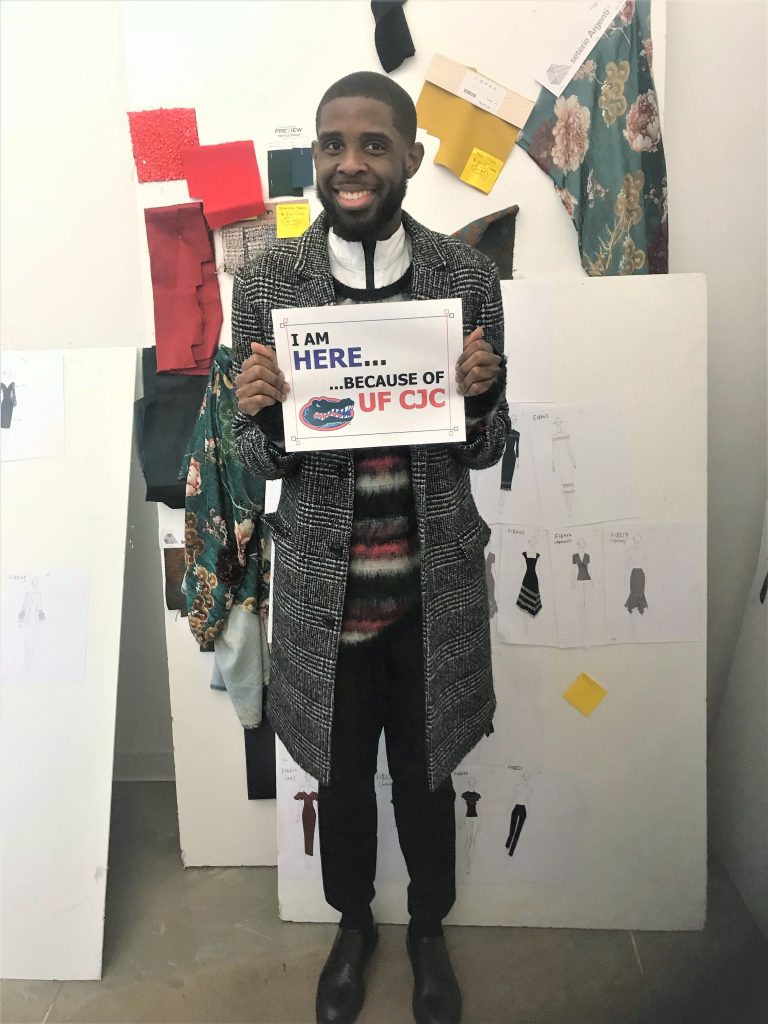 to the organization. One of his greatest achievements was taking 10-15 students to New York to visit companies such as Seventeen Magazine, Cosmopolitan Magazine, Men's Health Magazine, and Bustle. Students who went on the trip were able to get a firsthand look behind the scenes at each location.
Reflecting on the career preparation he did as a student, Exaus made note of the Career Days hosted by the college. Exaus attended various Career Days and asked employers what qualities they look for in interns or respective employees, and used what he learned as skills to work on throughout the following year to make himself more marketable. Exaus described the approach as, "very effective in providing goals to work on each semester."
In using what he learned from those employers and through his academics, Exaus was offered a position as the womenswear brand eCommerce Coordinator with Sachin & Babi. His role includes styling the lookbook shoots, writing editorial content for the website, creating fashion campaigns for the season, managing social media, and measuring analytics.
While searching for a job, Exaus focused on optimism, stating, "Optimism is key, or you can get discouraged easily," and continued that, "knowing exactly what job and in what industry, using your skills and interests to find the right intersection" helps narrow down the job search. In short, focusing on the right fix over a quick fix and understanding that rejection is part of the process to discover, not only what you want to do, but also where you want to be.
Exaus' advice to current students is, "Most people believe that college is the time you're supposed to figure it out, but I feel like that is where I was misled. I feel like you don't actually figure it out until you leave college." College is a time to experiment and search for interests or passions. It can be difficult for some students to understand what it is like to graduate and shift their focus to working full time. A great way to get started on this transition is by interning in different fields to provide a better sense of various roles and different workplace cultures.
Posted: January 12, 2018
Category: Uncategorized