CJC Alum Ronnie Lovler Pens Chapter for Latin American Travel Anthology
University of Florida College of Journalism and Communications Journalism adjunct faculty member Ronnie Lovler, MAMC 2008, is the author of the chapter "Journalist: Don't Shoot" published in Alone Together: Tales of Sisterhood and Solitude in Latin America.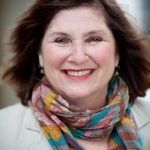 Alone Together is a rich anthology of women's voices from around the world as they encounter the diverse landscapes and cultures of Latin America. They are stories of overcoming fears, of exploration and often heart-warming human connections.
Posted: November 29, 2017
Category: Alumni News
Tagged as: Alone Together, Ronnie Lovler