Four CJC Alums Cover the Largest Mass Murder in American History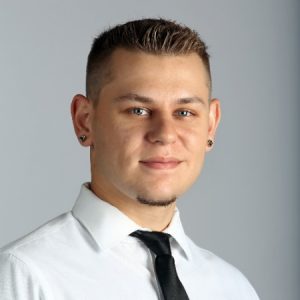 University of Florida College of Journalism and Communications Journalism senior Ethan Bauer tells the story of four CJC alumni working at the Las Vegas Review-Journal who covered the largest mass shooting in American history on Oct. 1.
Scott Davidson, B.S. Journalism 2013, Wade Millward, B.S. Journalism 2014, Rachel Crosby, B.S. Journalism 2015 and Briana Erickson, B.S. Journalism 2017, credit the College   for preparing them to handle this horrific event and its aftermath.
Bauer's story chronicles the path each CJC alum took that evening to get the story. He paints a picture of discovery, despair and intense emotion.
Click here for the full story.
Posted: October 17, 2017
Category: College News, Student News
Tagged as: Briana Erickson, Ethan Bauer, Las Vegas Journal-Review, Rachel Crosby, Scott Davidson, Wde Millward