Rick Stern, B.S. Telecommunication 1990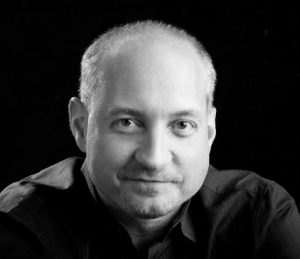 The idea of being a sportscaster always appealed to Rick Stern. He knew it might be a long shot, but was willing to give it a try. He became a Telecommunication major, took the required classes and even sought advice and direction from his instructor and trusted advisor, Dr. Sid Pactor, professor emeritus in the Department of Telecommunication.
Then, just before he was set to graduate, he took a CJC course in resume prep and career planning and with that everything changed. Stern had to answer the question, "What do you want to do for a career?" His answer was something totally unexpected. He wasn't going to be a sportscaster after all. Rather, he was going to combine his telecommunication skills with a newly discovered passion for sales. After seven years of working at Sprint and MCI WorldCcom, he created Nitel and now serves as the CEO. The Chicago-based company is one of the top internet service providers in the country.
Nitel now serves more than 12,000 locations across the U.S., offering cost-effective network services, management security and WAN (Wide Area Network) technology to businesses, healthcare providers and educational organizations.  Under Stern's leadership, Nitel has received awards from FORTUNE and has been included in The Inc. 500|5000 for nine consecutive years.
Stern discovered that both education and experience play a part in who you are and who you become. A Telecommunication degree was the foundation for building a successful career for this proud Florida Gator.
Posted: August 14, 2017
Category: Alumni News, Alumni Profiles, Profiles
Tagged as: Defining Moments, Nitel, Rick Stern