CJC Doctoral Student Joins MediaShift Conversation on Journalism Education in the Fake News Era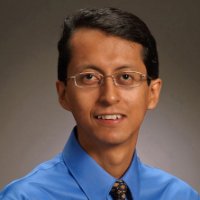 University of Florida College of Journalism and Communications doctoral student Paul Mena will join a panel of educators for a MediaShift Twitter conversation on June 28 at 1 p.m. The discussion will focus on what steps educators are taking now to inform, prepare and inspire the next generation of journalists to fight fake news and help shape a more truthful conversation about news.
Panelists for the "Journalism Education in the Fake News Era" #EdShift Chat include Mena, Meredith Broussard of New York University, Steve Fox of the University of Massachusetts and Margot Susca of American University. #EdShift's Melissa DiPento will moderate the event.
Posted: June 28, 2017
Category: College News, Student News
Tagged as: #EdShift Chat, Fake News, MediaShift, Paul Mena