Yulia Stekalova Receives CTSI Pilot Program Award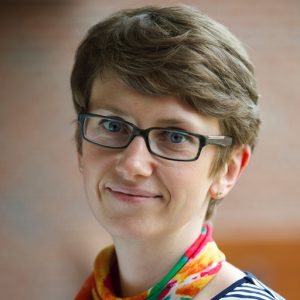 Yulia Stekalova, University of Florida College of Journalism and Communications research assistant professor and director of Grants Development, has received a $15,000 UF Clinical and Translational Science Institute Translational Pilot Program Phase 1 award.
Strekalova received funding for the project "Stakeholder Engagement and Patient Centered Communication in Leukemia Genetic Research," a collaborative effort with the UF College of Medicine leukemia research team.
The Pilot Program provides up to $50,000 for projects with "learning health system" approaches that emphasize engagement of clinicians and integration of translational research into the clinical environment.
Strekalova's research examines how health-related knowledge is shared, translated, and managed by lay consumers and healthcare professionals. She focuses on the effects of communication and information behaviors on informed decision making, health self- management, and patient-reported and clinical outcomes.
Posted: April 11, 2017
Category: College News, Strekalova Lab
Tagged as: Clinical and Translational Science Institute, grants, Pilot Program Award, Yulia Strekalova