CJC Student Drea Cornejo is a Hearst Journalism Competition Finalist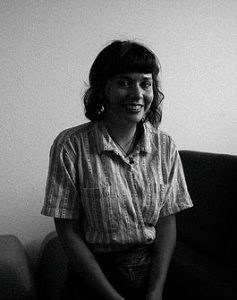 University of Florida College of Journalism and Communications Journalism senior Drea Cornejo is the first place finalist in the Multimedia News category in the 2016 Hearst Journalism Awards. She will now advance to the national competition. Cornejo also placed sixth in the Picture Story category.
Her Photo Story project, "From Homelessness to Motherhood," began in adjunct Daron Dean's Advanced Photo One class in fall 2016. Previously she placed eighth in the Photojournalism category of this competition and 13th in the Multimedia News category.
Posted: March 30, 2017
Category: College News, Student Awards
Tagged as: Awards, Drea Cornejo, Hearst Journalism Awards, John Freeman, Journalism