20 CJC Students Receive MAIP Internships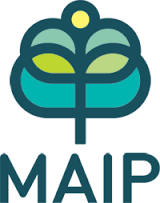 The American Association of Advertising Agencies announced that 20 University of Florida College of Journalism and Communications participants have been placed in positions at top agencies as part of their Multicultural Advertising Internship Program (MAIP).  All UF MAIP finalists were placed in internship positions.
MAIP's mission is to lead an industry evolution to provide the highest quality, diverse talent and to provide the advertising industry with unparalleled, developed diverse talent. MAIP sources top talent from more than 3,800 colleges, universities, and portfolio schools nationwide and places them in internship positions at top agencies all over the country.
UF's 20 finalists were the second highest number of finalists in this year's program.  Two years ago, UF had only two finalists.
The finalists and agencies where they were placed include:
Victoria Alsina – JWT in New York City, NY
Antonio Casuso – GroupM in New York City, NY
Eykis Chavarro – Publicis Media in New York City, NY.
Theo Chiong – Fitzgerald & Co in Atlanta, GA
Patricia Cuadra – Starcom in Chicago, IL
Deidry Gomez – Edelman in New York City, NY
Edward Hiraldo – DigitasLBI in New York City, NY
Alexandra Le Cras – Arnold Worldwide in Boston, MA
Megan Mundo – Translation in New York City, NY
Lauren Tram Nguyen – Leo Burnett in Detroit, MI
Lauren Perez-Maiy – Moxie in Atlanta, GA
Camila Portillo – R/GA in Portland, OR
Alana Saavedra – GSD&M in Austin, TX
Geena San Miguel – Omnicom Group in New York City, NY
Sana Sourivongs – Huge in Brooklyn, NY
Nuchanart Tuntiserirat – MEC Global in New York City, NY
Olivia Vera – Ad Council in New York City, NY
Mayra Yaji – Omnicom Health Group in New York City, NY
Christina Yi – Carrot Creative in Brooklyn, NY
Alicia Zurita – FCB in New York City, NY
Students will participate in the internships during summer 2017.
Posted: February 14, 2017
Category: College News, Student News
Tagged as: American Association of Advertising Agencies, Multicultural Advertising Internship Program (MAIP)