CJC Names Finalists for Public Interest Communications Research Awards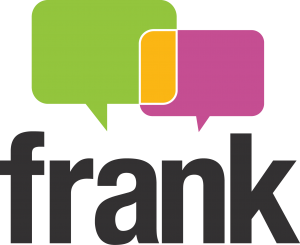 The University of Florida College of Journalism and Communications will award one $10,000 prize and two $1,500 prizes to published academic research that informs the growing discipline of public interest communications. Three finalists will present their work at frank, an annual conference for people who work in public interest communications, and frank (scholar), a novel academic conference for researchers whose work adds to the discipline. The events will take place Feb. 27- Mar. 3 in Gainesville.
The 2017 finalists are: James Druckman, professor and faculty fellow at the Institute of Policy Research at Northwestern University and Toby Bolson, Georgia State University Political Science associate professor for their paper, "Counteracting the Politicization of Science;" Lisa Fazio, Vanderbilt University Psychology assistant professor, Nadia M. Brashier, Duke University Dept. of Psychology and Neuroscience, B. Keith Payne, University of North Carolina at Chapel Hill Dept. of Psychology, and Elizabeth J. Marsh, Duke University Dept. of Psychology and Neuroscience, for their paper "Knowledge Does Not Protect Against Illusory Truth;" and Sander van der Linden, University of Cambridge Psychology assistant professor, for his paper, "The Conspiracy-Effect: Exposure to Conspiracy Theories (about Global Warming) Decrease Prosocial Behavior and Science Acceptance."
The prizes are awarded from the CJC Frank and Betsy Karel Fund for research that contributes to the understanding of the public interest communications field. Participants at frank and frank (scholar) will vote for the one $10,000 winner. The two other finalists will receive the $1,500 prizes.
Posted: January 26, 2017
Category: College News
Tagged as: B. Keith Payne, Elizabeth Marsh, frank, frank (scholar), Frank and Betsy Karel Fund, James Druckman, Lia Fazio, Nadia Brashier, Sander van Linden, Toby Bolson