Defining Moments: Ramon Looby, MAMC 2008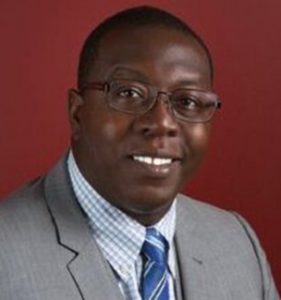 Ramon Looby began his academic career in the UF College of Liberal Arts and Sciences, but upon graduation he knew that he wanted more. He had a passion for communication and found a kindred spirit in the UF College of Journalism and Communications. That kindred spirt was Dr. Lynda Kaid, former Telecommunication professor and senior associate dean.
Looby was inspired by Kaid's graduate course in political communication. She was an avid researcher of political advertising and news coverage of political events. She taught him the value of clear communication and the importance of audience messages. Her course piqued his curiosity and led him to pursue a career of advocacy and public policy.
Looby is currently senior vice president and public policy lead at the Bank of America based in Washington, D.C. He is responsible for managing the company's public policy strategy development and implementation on a regional basis. Prior to joining Bank of America, Looby managed a diverse portfolio of policy issues for the Consumer Data Industry Association. He served as a special advisor to the U.S. Chamber of Commerce and as a lobbyist and public information and education officer.
Looby was honored as a Knight Division Fellow while he was at UF. He is now on the board of director of the Maryland Banker's Association and was recognized by the UF Association of Black Alumni for his professional and civic achievements and was a recipient of the group's "40 under 40" award. Looby, a Miami native, resides in Washington, D.C. with his wife and baby daughter.
Posted: October 13, 2016
Category: Alumni News, Alumni Profiles, Profiles
Tagged as: Defining Moments, Ramon Looby