Endowment Established Fund for Sports Media and Communications Internships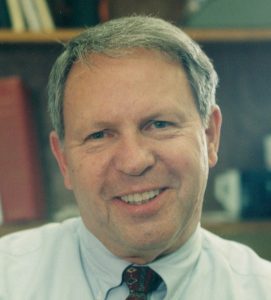 The G. Paul Smeyak Sports Journalism and Communications Internship Endowment was recently established to help fund Sports Media and Communication internships for University of Florida College of Journalism and Communications students. The $50,000 endowed gift, the first of its kind for the College's sports journalism program, was donated by Smeyak family members, wife Corky and son Stephen.
Dr. Smeyak served as chair of the CJC  Telecommunication Department for 18 years before completing his career as Director of the School of Journalism at Oklahoma State University. He devoted much of his time to helping UF scholar/athletes excel in their course work and served as a mentor to UF athletes across campus.
"Through the care and generosity of Paul's wife and son this gift will enhance the ability of UF sports media students to obtain high quality internship experiences," said CJC Director of Sports Communication and Interim Public Relations Chair John Wright. "This also helps assure that Paul's legacy in the College and his high level of dedication to UF students and his colleagues are remembered forever."
The first award from the endowed fund is planned for 2017.
Posted: September 22, 2016
Category: College News