Mickey Nall Joins Public Relations Department as Visiting Lecturer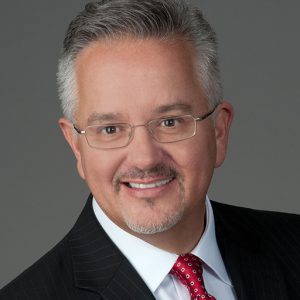 Mickey G. Nall, APR, PRSA Fellow will be a visiting lecturer in the UF College of Journalism and Communications Public Relations Department for the upcoming school year.
For more than 25 years, Nall has been a PR Agency professional working on a variety of brands and clients, including the U.S. Centers for Disease Control and Prevention (CDC), The White House Office of National Drug Control Policy (ONDCP), Darden Specialty Restaurant Group, Federal Emergency Management Agency (FEMA); the National Highway Traffic Safety Administration (NHTSA), American Automobile Association (AAA), United Way of America, and The Coca-Cola Company and UPS. Nall served as Managing Director of Ogilvy Public Relations Atlanta, part of Ogilvy & Mather, one of the world's leading integrated marketing agencies with more than 450 offices in 150 countries. He joined Ogilvy Washington in 1995.
Nall was the first Public Relations Executive in Residence at the University of Oregon in 2011 and during that year was inducted into PRSA Georgia's Order of the Phoenix and Georgia Public Relations Hall of Fame housed at the University of Georgia's Grady College of Journalism. Nall has won numerous industry awards, received Accreditation in Public Relations (APR), and was named a Fellow in PRSA's prestigious College of Fellows in 2009.
Nall is a mentor to public relations students throughout the US, frequently speaking on the power of personal branding and public relations. This year he is co-chair of PRSA's Educational Affairs Committee overseeing the Certification of Education in Public Relations (CEPR) credentialing process for US and international colleges and universities.
Posted: August 12, 2016
Category: College News
Tagged as: MIckey Nall, PRSA, Relations