Scott Tatter, B.S. Telecommunication 1984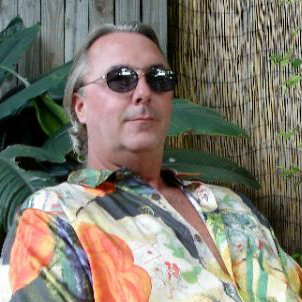 Scott Tatter, B.S. Telecommunication 1984, had his defining moment one night at a music nightclub.
Tatter graduated from the CJC with a degree in hand and had no clue what his future held. He was supposed to be a football phenomenon, but that never happened after he blew out his knee.
He found himself in Mill Valley, Calif., working at a music nightclub. The club had music seven nights a week and one night the sound engineer didn't show up for his gig. Tatter had helped him plug a few cords in and knew the basics of the job. After all, he was a Telecommunication major. The show went on without a hitch, and Tatter found himself as the newly appointed sound engineer. That night was Tatter's defining moment, as it kick-started his career in the professional audio business.
During his time at the CJC, Tatter met fellow student Mike Allison who would be the first person to shape his professional trajectory. Mike, who already had experience working in the audio business, saw something in Tatter and gave him a call one day. He was working for Showco, a major music touring company in Dallas. Mike was working for Country Singer Vince Gill and asked Scott to join.
Later on, he became a systems engineer and front-of-the-house sound engineer for Showco. He worked with bands such as the Stone Temple Pilots, Paul McCartney, Ozzy Osbourne, Rolling Stones, The Cult and Megadeath.
Tatter would later meet Bill Sheppell, front-of-the-house engineer for acts like Korn, Bon Jovi, and John Mellencamp. Bill encouraged Tatter to go out on his own as an independent sound engineer, allowing him to choose his own gigs. With the support of his parents, longtime CJC friends, his wife and children, Tatter went out on his own.
He spent 10 years working with Korn, Guns N Roses, Alice in Chains, Kanye West, Jay Z, and now works with country singer Dierks Bentley.
Tatter says that his time in the college gave him the people skills needed to work in the music industry.  "I was from a small farming town in southwestern Michigan. UF opened my eyes to new cultures and points of view.  I learned to listen and absorb viewpoints and ideas I had never been exposed to. Every business is a people business. The University of Florida, and the College of Journalism and Communications, helped give me the people skills and the open mind to pursue this somewhat non-mainstream professional path this lucky Gator wound up on," said Tatter.
Posted: August 2, 2016
Category: Alumni News
Tagged as: Defining Moments, Scott Tatter, Telecommunication