UFCJC Faculty and Student Awarded Arthur W. Page Center Grant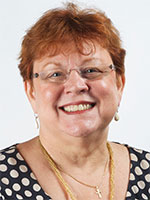 University of Florida College of Journalism and Communications (UFJCJ) Public Relations Professor Mary Ann Ferguson and doctoral student Baobao Song, have been awarded an Arthur W. Page Center 2016-17 Joint Faculty-Practitioner Grant for $10,000.
Ferguson and Song will serve as co-principle investigators on the grant which is titled, "Employee Prosocial Engagement in CSR through Empowerment in Decision-Making."
Sarab Kochhar, director of research for the Institute for Public Relations will serve as co-principle investigator practitioner.  Weiting Tao, assistant professor at the School of Communication at the University of Miami and a graduate of UFCJC's doctoral program, is the principle investigator.
This is the fifth Page Center grant-funded corporate social responsibility (CSR) research project  for which Ferguson has been the PI or Co-Pi.
The Arthur W. Page Center for Integrity in Public Communication is a research center at the Penn State College of Communications dedicated to the study and advancement of ethics and responsibility in corporate communication and other forms of public communication.
Posted: April 19, 2016
Category: College News, Research News
Tagged as: Arthur W. Page Center, Boaboa Song, Mary Ann Ferguson, Sarab Kochhar