Mike Szymanski, B.S. Journalism 1982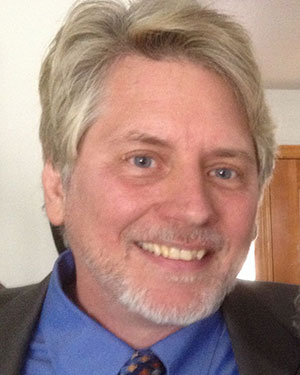 I knew I wanted to be a journalist well before I came to UF, but most of my defining moments came during my time there from 1979 through 1982.
By the time I came to UF, I had already interned at the Poynter Institute and thought I was a real hot-shot. That attitude ended when I met real journalists and mentors whom I would know and befriend for the rest of my life.
Classes for the J-school at the time were in the stadium, while the new school building was being constructed. A grad student teacher in one of my first classes was so strict that she wouldn't accept papers late, because she wanted us to know the value of a deadline. It was either get it in, or get an F.
I've thought of that a lot of times over the years, realizing that sometimes you just have to plow through and get it done to make a deadline. And, while teaching Reporting 1 at UCLA Extension, I use the same seemingly strict edict, and the students seem to get it.
Jean Chance and Dr. Jon Roosenraad encouraged me to join The Alligator, which at that time was located behind the Old College Inn. That's where I've met people I would work with and remain friends with until now. In fact, nearly every job I've had since is because of some connection I've had to the Alligator and UF.
One particular moment during a critique session, I remember Jean Chance telling me how I got vital information in a court case completely wrong. I was devastated because she usually was very complimentary, but it made me so wary about accuracy and not writing things I do not know or understand thoroughly. That's a lesson that still sticks with me.
And, another time I was nearly in tears when everyone from every side of a story was criticizing me about being biased and unfair, and Hugh Cunningham, (who was one of the critics from the Administration office) told me, "Look kid, if everyone is angry at you, you probably did the best job you could."
Even back then, I knew from Buddy Davis that I was getting into a dying profession. Newspapers were folding, and gosh, some places were becoming one-paper towns! But, the writing, the ethics, the story-telling, the news gathering and the life lessons haven't changed. Those lessons I learned at UF not only defined my career, they define me as the person I am today.
---
Mike Szymanski is a writer for LA School Report now owned by Campbell Brown and covers the LA school district. He has worked at the Atlanta Journal-Constitution, E! Online, US Magazine, Entertainment Weekly, Los Angeles Times, Patch.com and contributed to and wrote more than a dozen books.
Posted: April 8, 2016
Category: Alumni News
Tagged as: Defining Moments, Mike Szymanski