The College Expands Radio Offerings
WRUF-­AM Sports Radio to be available on FM and WUFT‐FM Classical/Arts will be launched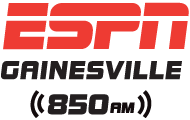 The University of Florida's College of Journalism and Communications will launch two FM radio stations and associated digital platforms in 2015, increasing the local content and formats available to listeners in Gainesville and Alachua County.
For the first time since it was introduced to the market nearly 90 years ago, WRUF-AM 850, the longtime "Voice of the Gators," will also broadcast on FM. The expansion to FM offers a higher quality radio signal than the current AM station and further enhances the commitment to the College's telecommunication and emerging sports journalism program. In addition to ESPN programming, WRUF will continue to include local sports news and talk programming produced by the station's professional staff as well as the latest local sports news produced by the College's Innovation News Center. The new station is expected to be on the air by the end of August.
Pending expected FCC approval, the College in October will also launch a new 24-hour classical/arts format, which will be a rebroadcast of WUFT-HD2, currently available only through an HD transmission and an online stream at WUFT.org. Like its sister station, WUFT-FM 89.1, the new classical station will be supported through local business sponsorships and memberships from listeners. WUFT- FM's staff, led by long-time classical music host Richard Drake, is finalizing a complete programming line- up.
"We are proud to offer these two additional stations to give greater access to the College's heritage radio property where literally thousands of our students have learned the media business and a classical music station for those with a love for the arts," said College of Journalism and Communications Dean Diane McFarlin.
"Securing these two new FM frequencies for the College is significant," said Randall Wright, executive director of the College's Division of Multimedia Properties. "For WRUF-AM, it is a major step forward in honoring the station's past and present, and also securing the future of this historic radio property, owned by the University since the original on-air date in 1928.
"The new WUFT-FM Classical/Arts will provide a radio broadcast format not currently available in this market, helping to position our public media for another phase of growth from both a membership and underwriting perspective," he said. "Both of these projects will play a significant role in the development of these products into multi-platform brands with a strong presence on air, online and via mobile.
Construction to build out these facilities at the College's Millhopper tower site is currently underway with anticipated launch of the new FM stations between August and October, 2015.
In the News
Posted: June 11, 2015
Category: College News
Tagged as: Media Properties, Radio, Richard Drake, WRUF-AM, WUFT-FM