frank gathering takes over downtown with street fair and concert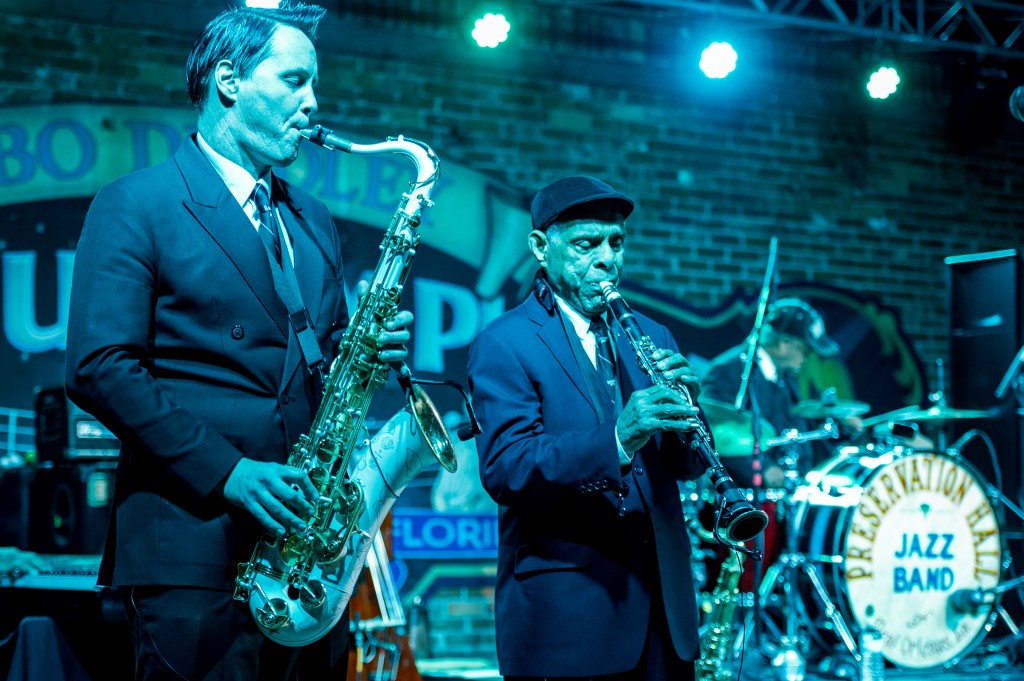 To end a day filled with speakers, frank invited the Gainesville community to join it and its attendees for night of food, fun and live music.
On Thursday evening, more than 3,000 people gathered in Bo Diddley Downtown Community Plaza for a street fair to hear music from opening act Flat Land and headline performer Preservation Hall Jazz Band, while enjoying meals from local food trucks.
Best thing about frank, they throw a party for all of Gainesville. #frank2015 pic.twitter.com/nvE21ylNPo

— Rich Neimand (@rneimand) February 27, 2015
Opening the gathering up to the community was something that attendee Murray Devine said he had never seen at another conference, which is a sentiment that was shared by other franksters.
Kristen King a senior account executive at Fenton, said that it gave her a chance to connect with people outside the frank community and actually experience the town.
"I think it's great we are getting a little bit of the local Gainesville flavor," she said.
Meanwhile, her coworker, Jamie Joyce agreed and said that he loved that frank has been spread throughout downtown and that he has been able to get a vibe for the local community because of it.
Devine, the Communications Project Manager at Community Foundation of Sarasota County, also said that within frank he found a community. Only knowing one person before he came, he said that being a part of a Krewe has allowed him to meet and connect with more people than he typically would have at a larger conference.
As Anat Shenker-Osirio said, with so many speakers on stage for a limited period of time, there isn't a chance to have a robust discussion with the expert while he or she presents his or her topic. However, she had that the way frank is set up, it gives people a lot of time together to have one-on-one conversations. She said that she found having a gathering where people are on the same schedule listening to the same things, allows for more discussion during the breaks.
Having the opportunity to learn from colleagues in the public interest communications field and gather wisdom from other communicators is why Chuck Alexander, from Burness Communications, said he came to frank this year.
He said that the sessions have been incredible and that he is inspired with a renewed energy by the potential he sees that communicators have to change the world.
For Bobby Jones, vice president at Octagon Access, having the opportunity to share, and to listen to others is one of the aspects he enjoys most about frank. He said he finds that the things people are doing are so interesting – even foreign in some ways – and that he finds it fascinating to hear about the different things that people are dedicating their lives to.
It's not just about serving the public interest, it's about earning the public's interest. #frank2015 @mrbobbyjones

— Ann Christiano (@aechristiano) February 26, 2015
—Jaclyn De Bonis, 4JM
Posted: February 27, 2015
Category: College News
Tagged as: Ann Christiano, frank, Public Interest Communications