Ten CJC alumni named to Gator100 list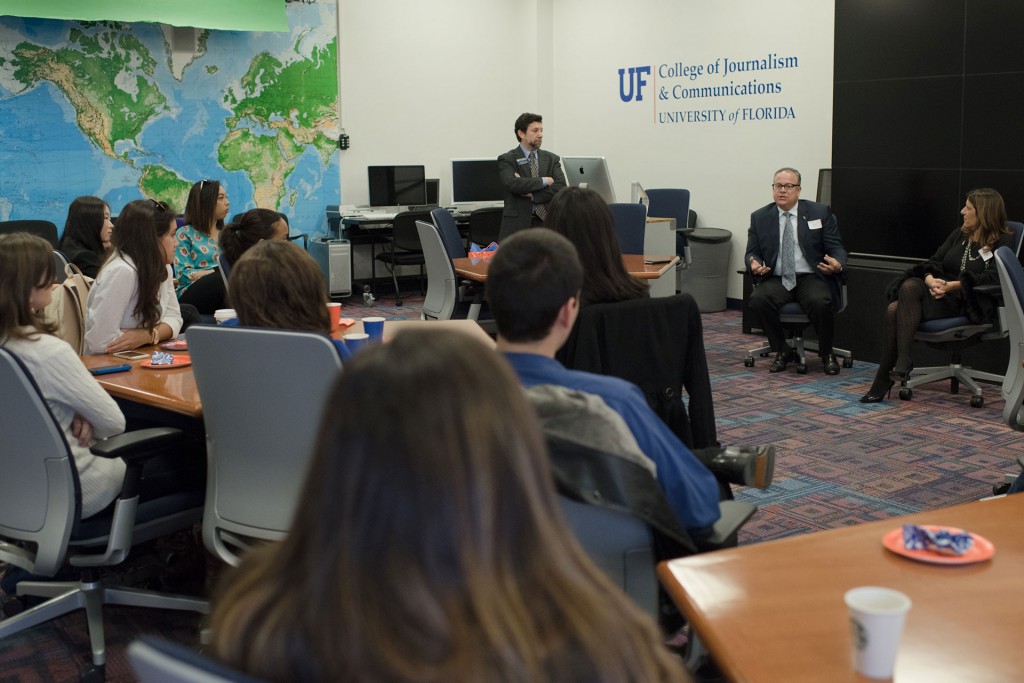 Ten University of Florida College of Journalism and Communications alumni are being recognized this weekend as one of the Gator100, the top 100 Gator-owned or Gator-led businesses around the world.
The University of Florida and The Center for Entrepreneurship & Innovation are introducing this inaugural group of UF alumni entrepreneurs during a weekend of events.
The ten CJC Gators include:
Kristen Vocelle Barstow, JM 2005, owner Vocelles The Bridal Shop
JW Dicks JM, 1971, founder, Dicks Nanton Celebrity Branding Agency
Geoff Gaborino, TEL 1984, owner,  Gulf Shores Vacation Rentals
Lee Goldstein, ADV 1998, president, DiMassimo Goldstein
Jill McCrory, ADV 1997, McCrory Law Firm
Helen Stefan Moreau, PR 1988, president and CEO, The Midtown Group
Chip Osborne, PR 1994, CE0 and president, National Bus Sales
Dana Rhoden, PR 2000, The Dana Agency
Edouard Rollet, MAMC 2001, co-founder and president, Alter Eco Americas, PBC
Brad Weinbrum, ADV 1986, president, ABB Optical Group
The alumni were selected from a group of Gator-led or Gator-owned companies nominated last fall. More information can be found at: gator100.ufl.edu.
Posted: February 6, 2015
Category: Alumni News, College News
Tagged as: Alumni, Guest Speaker