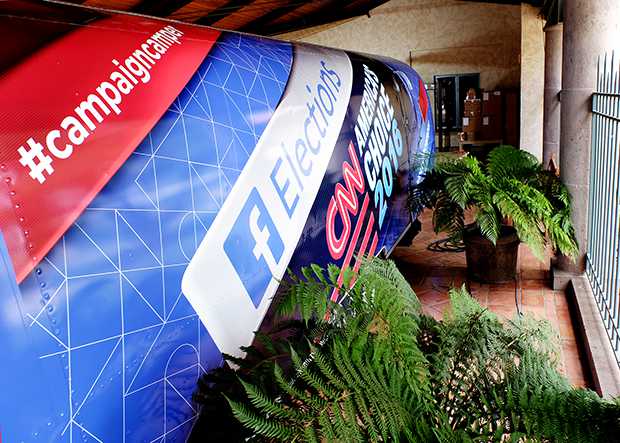 This election season, CNN and Facebook have partnered together to provide the most in-depth election coverage in the country. As a part of the partnership, CNN's new Campaign Camper has been crisscrossing the country in the lead up to the debates to hear from voters.
The Bob Graham Center for Public Service in conjunction with the College of Journalism and Communications will be hosting the #campaigncamper on Dec.1 outside of Pugh Hall.
On the camper, students, faculty, and members of the community can record their questions for the GOP Candidates for the upcoming CNN/Facebook Republican Debate on Dec.15 in Las Vegas. Some may even have their questions answered during the Debate.