Carma Bylund Comments on Good Patient/Doctor Communication
Carma Bylund, University of Florida College of Journalism and Communications cancer communication scholar and Public Relations associate professor, was featured in The Bloodline LLS podcast on "Effective Communication with Cancer Care" posted on stitcher.com on Jan. 7.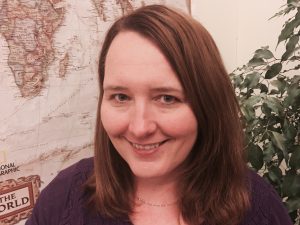 During the podcast, Bylund talks about the importance of good patient/doctor communication. She claims that communication impacts the quality of care.
"Good communication begets more communication and this understanding leads to better adherence to treatment and lifestyle changes," said Bylund.
Posted: January 22, 2018
Category: News
Tagged as: Carma Bylund, STEM Translational Communication Cetner, stitcher.com, The Bloodline LLS Pdcast