SMI '21 Presenters & Instructors
SMI '21 Team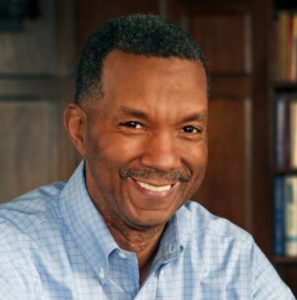 Herbert Lowe is the director of SMI and a lecturer at the UF College of Journalism and Communications. A past president of the National Association of Black Journalists, Lowe was selected by EBONY magazine as one of the "100+ Most Influential Black Americans" in 2004 and 2005. He spent 22 years as a reporter and has served as a senior writer and editor at the U.S. Abraham Lincoln Bicentennial Commission and communications director for the Congressional Black Caucus Foundation in Washington.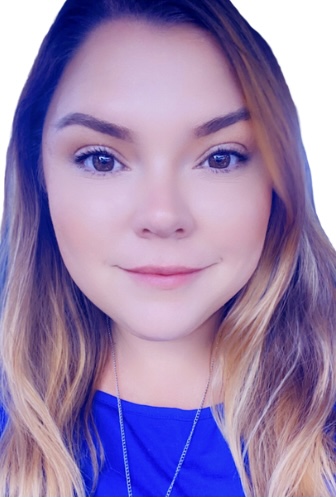 Lyndsey Harris is the program manager for SMI and an administrative assistant for the UF Department of Advertising.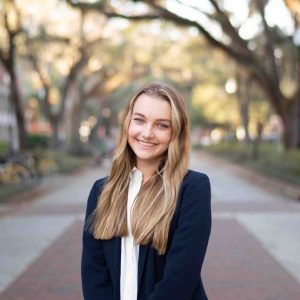 Mikayla Carroll is a senior journalism major at the University of Florida. She serves as a program assistant for the Summer Media Institute and was a program attendee herself in 2016. She's held reporting and editing roles in several Gainesville-based publications like The Fine Print, The Independent Florida Alligator and WUFT News.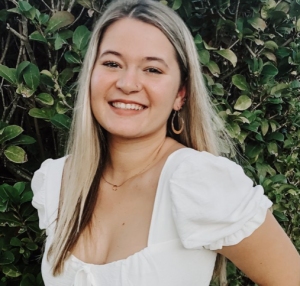 Nora O'Neill is a junior journalism major at the University of Florida and serves as a program assistant for the Summer Media Institute. She attended SMI as a student in 2017 and 2018 and has been working for the program since summer 2019. She's held reporting and editing roles at The Independent Florida Alligator and served as a reporting intern for Creative Loafing Tampa Bay.
SMI '21 Instructors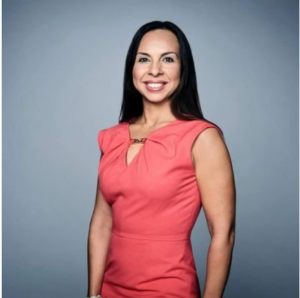 Dania Alexandrino is a former news producer and reporter for the Univision Network and its East Coast affiliates in San Juan, Puerto Rico and a former CNN en Español reporter and producer. She joined the UF CJC Innovation News Center in 2017 as a news manager assigned to help expand College of Journalism and Communications' Spanish-language news offerings across media and digital platforms. She oversees production of the weekly "Noticias" radio broadcast and its news team as well as manages its website and social media channels and all other associated multi-platform content. She is also developing and teaching a Spanish-language news curriculum and working with UF's Center for Latin American Studies to develop an undergraduate joint certificate program in Spanish-language journalism.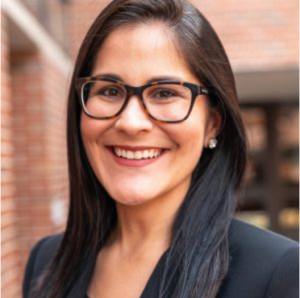 Natalie Asorey is a lecturer at UF CJC. She most recently was head of social media at BODEN, a leading communication agency based in Miami, where she oversaw the McDonald's USA scope of work as Hispanic agency of record. She led the account team and collaborated with McDonald's communication, marketing and digital teams to develop communication and social media strategies to reach the Hispanic consumer market. Asorey led the agency's award-winning social listening practice, Escucha, to build brand advocacy through engagement and real-time content.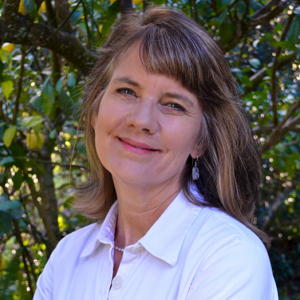 Cynthia Barnett is an environmental journalist who has covered climate stories worldwide, from the decline in Florida's signature springs, to drought in California and Australia, to the rainiest place on Earth in India. She wrote three books on water, including her latest "Rain: A Natural and Cultural History," longlisted for the National Book Award, a finalist for the PEN/E.O. Wilson Award for Literary Science Writing, and named among the best nonfiction books of 2015 by NPR's Science Friday, the Boston Globe, the Tampa Bay Times and the Miami Herald.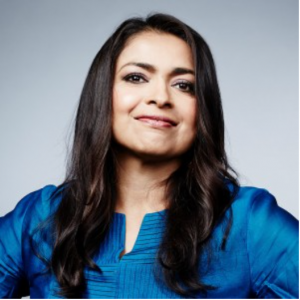 Moni Basu is an author and award-winning journalist. Most recently she was a senior writer at CNN. She covered the Iraq War from its inception, for which she won several national awards. Her e-book, "Chaplain Turner's War," grew from a series of Atlanta Journal-Constitution stories on an Army chaplain serving in Iraq. Basu began her journalism career in Florida. She worked briefly for the Tallahassee Democrat and before that, she was editor of The Florida Flambeau, the independent newspaper serving the FSU community. She also served as communication director for the Children, Youth and Families program of the Florida Department of Health and Rehabilitative Services.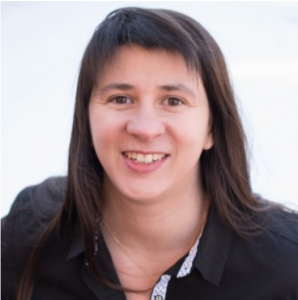 Dr. Roxane Coche had been an assistant professor in the Department of Journalism and Strategic Media at the University of Memphis, teaching students in broadcast, sports journalism and entrepreneurial media, before coming to UF in 2018. Prior to that, she was a lecturer in the Department of Communication, Media and Journalism at the University of North Georgia Dahlonega and a visiting professor in the Communication and Sciences Program at the Tecnológico de Monterrey, Campus Guadalajara in Mexico. She is the creator, producer and faculty leader for the multimedia project Once More at the River: From MLK to BLM. She worked on major events such as the 2008 Soccer European Championship, 33rd America's Cup and 2010 Olympic Games, 2008 U.S. Open and 2010 Australian Open and recently covered the 2014 FIFA World Cup in Brazil.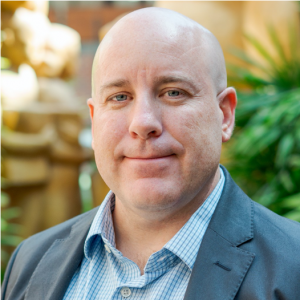 Eric Esterline is the director of sports journalism and communication at CJC. He also holds an appointment for the College of Health and Human Performance in sport management. Before coming to Gainesville in 2015 he worked in sports radio and journalism in Indianapolis, Jacksonville and Washington D.C. and was a freelance producer for FoxSports. Esterline has a bachelor's degree in Telecommunication and Education from Butler University and a master's degree from Indiana University in Informatics and New Media.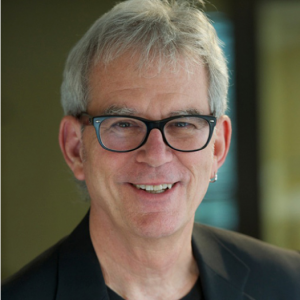 Mike Foley joined the faculty in August 2003 as a master lecturer in journalism after 30 years with the St. Petersburg Times. Foley's classes focus on news reporting and writing. Previously, he served as executive editor, managing editor, metropolitan editor and city editor of the Times. He also worked on the business side of the paper as vice president of Community Relations. He oversaw community relations, the Times' grants and scholarship programs and served as company spokesman. He received an honorary doctorate from Tampa College in 1991. He was appointed as  the first Hugh Cunningham Professor in Journalism Excellence in 2006 and honored as Teacher of the Year for 2006/2007 by the college and the university. In 2013 he received the Distinguished Teaching in Journalism Award from the Society of Professional Journalists. He was named as one of "The Best 300 Professors" by the Princeton Review in 2012. College Magazine named him one of the 10 best professors at UF in 2016.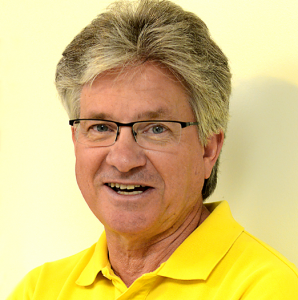 John Freeman has headed the photojournalism program at the University of Florida since joining the faculty in 1991. His research interest focuses on successful photojournalists and has been published in Visual Communications Quarterly and News Photographer magazine. Freeman previously taught a variety of journalism classes at Wichita State University between 1981-91. He has a master's degree in communication from Wichita State University and a bachelor of journalism degree from the University of Missouri. His professional experience includes six years as a staff photographer at The Wichita Eagle in Kansas and college internships at The Arizona Republic in Phoenix and The Palm Beach Post in Florida.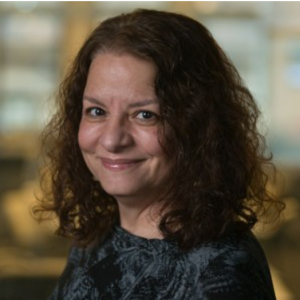 Joanna Hernandez comes to UF from CUNY Graduate School of Journalism where she was the founding director of the school's diversity initiatives. There, she created a program to prepare students of color for digital-journalism work environments; planned curriculum to strengthen students' researching, pitching, writing, visual, audio skills; produced content for diversity/inclusion workshops; and managed relationships with employers. Prior to joining CUNY in 2012 as director of career services, Hernandez was a multiplatform editor at The Washington Post. She also had reporting and editing roles at the New York Times Regional Group, Star-Ledger in Newark, N.J, San Francisco Examiner, Newsday, New York Daily News, and the Bridgeport (Conn.) Post. Hernandez also has been an adjunct lecturer at CUNY, Hunter College and New York University.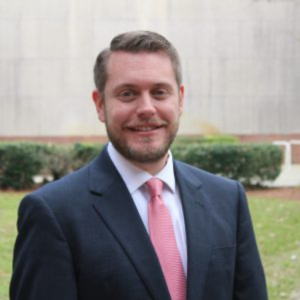 Harrison Hove is a Lecturer at the University of Florida's College of Journalism and Communications. Harrison teaches courses on television news reporting, investigative reporting, broadcast writing and performance. He also advises award winning, large-scale projects with student journalists for WUFT-TV, a PBS affiliate.  Harrison has advised and coached seven students to the Hearst Journalism Awards National Championships, including two national champions.  Additional students have earned top national awards from the Society of Professional Journalists, National Broadcasting Society, Radio Television Digital News Association and the Broadcast Education Association.  In 2021, Harrison was named both the University of Florida Undergraduate Teacher of the Year and UF's College of Journalism and Communications Teacher of the Year.  Before arriving at UF, Harrison spent more than a decade in local news as a news anchor, reporter and meteorologist.  He's traveled as far as Antarctica to cover a story and has earned 7 regional Emmys and 21 nominations for his work.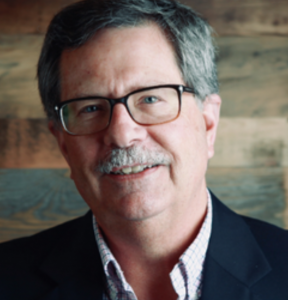 Robert Hughes is an adjunct lecturer for the College of Journalism and Communications at the University of Florida, teaching courses in Strategic Communication, Branding and Social Media, Advertising Strategy, Customer Analytics, and Introduction to Media. He also leads the Social Media/Strategic Communications Combined Capstone. Additionally, Hughes is on the faculty at The University of Phoenix leading classes in the Communication, Ethics and Marketing curricula. He serves as the executive director of Utility Communicators International and is leading a consulting practice in marketing and communications.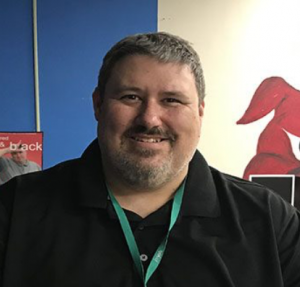 Joe Humphrey, MJE, spent 15 years leading the student media program at Hillsborough High School in Tampa, where his students' work won National Scholastic Press Association (NSPA) Pacemakers and Columbia Scholastic Press Association Crown Awards. He advised two Florida Student Journalist of the Year winners and seven additional award finalists. Humphrey serves as evaluations coordinator for the Florida Scholastic Press Association (FSPA), with responsibility for publication critiques and digital contests. He also coordinates the Journalist of the Year program for the national Journalism Education Association. JEA has received multiple awards, including JEA's Medal of Merit, CSPA's Paschal Award winner and FSPA's Teacher of the Year and Gold Medallion awards. Humphrey is a regular speaker at local, state and national journalism events, including more than a decade on the faculty of CJC SMI.  Humphrey teaches journalism and U.S. history at Farnell Middle School in Tampa.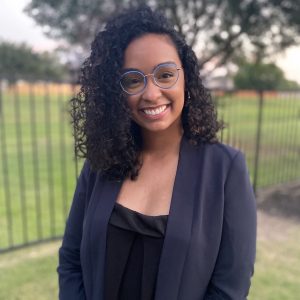 Liandra Larsen is a telecommunication adjunct and was chosen as the UF CJC 2020 Adjunct Teacher of the Year. Larsen earned her master's at the CJC and is now in the Higher Education Ph.D. program at the University of Houston. Formerly a news reporter in Georgia, she is focused on preparing students for the emotional side of the news industry, while giving them the tools needed to prioritize their mental health and overall wellbeing.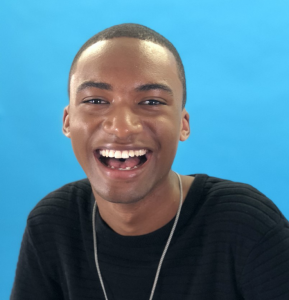 Malick Mercier is his generation's (Gen Z) journalist.  Mercier's recognition grew after he hosted Instagram's official news coverage of March for Our Lives in Washington D.C., with an audience of over 230 million.  Ever since then, he's been non-stop, with reporting and appearances everywhere from CNN, Teen Vogue/Toms, JetBlue, Mic, and everything in between. Mercier is also the youngest person to ever report for ABC's digital brand, Localish. He currently hosts 'this news' on IGTV – a fast-paced, Instagram-built social news show to help Gen Z stay informed without leaving their online haven.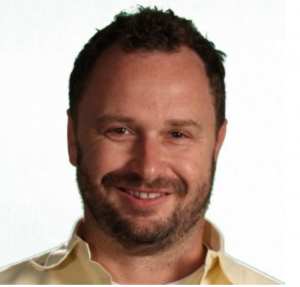 Geoff Thompson has been the commentator for USTA/Tennis Channel's coverage of women's Pro Circuit and men's ATP Challengers. He also has produced the "yellow line" and down and distance graphics for FOX SportSouth ACC football. He also has been an associate producer on national and international live sports broadcasts for networks such as Raycom Sports, NBA-TV, ESPN, FOX Sports, CBS College Sports, and MASN.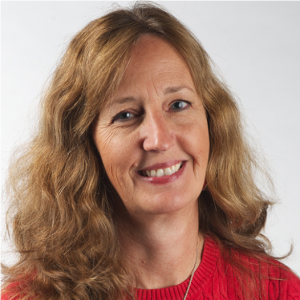 Dr. Kim Walsh-Childers has taught at UF since August 1990. Her primary teaching areas are journalism/mass media ethics, and a graduate seminar in mass media and health. Her research focuses on news coverage of health issues, mass media effects on individual health and health policy, and the relationship between mass media content and adolescent sexual beliefs and behavior. Her work has been published in Journalism and Mass Communication Quarterly, Newspaper Research Journal, Communication Research, Pediatrics, AIDS Education and Prevention, and the Journal of Adolescent Health Care. Walsh-Childers earned her bachelor's degree from the University of Missouri-Columbia and completed her master's degree in journalism and doctorate in mass communication research at the University of North Carolina-Chapel Hill.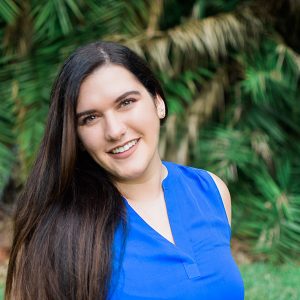 Katt Webb is a freshman admissions officer within the Communications & School Relations team. She studied journalism at the University of Florida and is now working on her PhD in Educational Leadership & Policy. Kat likes all things related to coffee, dachshunds and equity in education.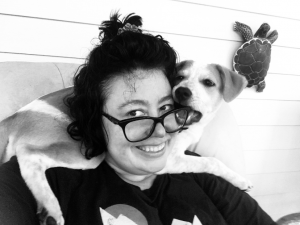 Genevieve Ze'eva joined UF in 2018 teaching filmmaking, screenwriting, writing for electronic media and introduction to media industry. She holds a master's from NYU in digital media and film. Her films have been showcased in galleries and museums. She also works as a creative consultant for Authentique Agency and as a script consultant in Los Angeles.