The University of Florida College of Journalism and Communications is proud to continue its annual $10,000 Research Prize in Public Interest Communications. This prize celebrates peer-reviewed research that informs the growing discipline of public interest communications.
Dr. Jeremy Yip, assistant professor of Management at Georgetown University's McDonough School of Business, is the 2019 winner for his paper, "Losing Your Temper and Your Perspective: Anger Reduces Perspective-Taking."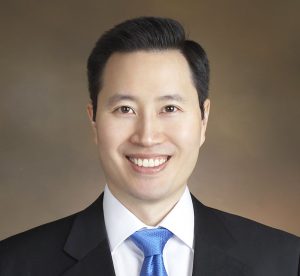 Jeremy Yip, Ph.D.
Georgetown University
Area of Research: Psychology
Yip, J. A., & Schweitzer, M. E. (2019). Losing your temper and your perspective: Anger reduces perspective-taking. Organizational Behavior and Human Decision Processes, 150, 28-45.
Read about Dr. Yip and the two finalists here.
About the prize
The College awards three prizes for research that either:
contributes to the understanding of the field as a unique discipline

offers insight that can improve the effectiveness of public interest communications practice, from how the human mind experiences and prefers information, and forms judgments and beliefs, to what motivates people to take action or change their behavior.

details a specific public interest communications campaign, including analysis of the reasons for its success or failure

explores evaluative measures

provides insight on how to communicate effectively to drive belief and/or behavior change in the public's interest
The college awards one $10,000 prize and two $1,500 prizes to research that meets one or more of these requirements. For more information about our awards program, check out our 2018, 2017, 2016, 2015 and 2014 prize winners.
Submissions are judged based on demonstration of the following:
A review board made up of both prominent academic scholars and experienced public interest communications practitioners review submissions and vote for the top three papers based on the following criteria:
Sophistication, originality and rigor of research methodology

Relevance of the research findings to the study and practice of public interest communications

Contribution to the understanding of public interest communications as a unique form of communications
Presenting at frank
The prize is designed to be an opportunity for scholars to gain hands-on science communication training from leading communication practitioners in the field. The audience, made up of 300 funders, nonprofit organizations, activists and scientists, provides a unique opportunity to build science communication experience and connect with a community eager to learn and apply the work of researchers. 
Scholars prepare for the following presentations:
A one-minute introduction of their work. This will be similar to an elevator pitch but will be prepared in a way to introduce the researcher and their work to the audience.

A five to seven-minute talk about their paper, how it fits within the body of their work and its relevance to the field. Similar to a Ted Talk, you can see similar talks on the frank stage here.

A seven-minute on-stage interview with someone who will discuss how practitioners can apply or experiment with the researchers' insights in their work.
This experience is designed to prepare researchers to communicate their work to a non-academic audience and develop communication insights that can be useful in applying for grants. Past prize finalists and winners have made strong connections and partnerships with the frank community that have resulted in funded research projects, consulting opportunities and insights for future research.
Finalists will be required to attend the conference. Co-authors are welcome to co-present or split presentation requirements in some cases.
You can read about the experience of our past winners below:

2017: Dr. Lisa Fazio, principal investigator at the Building Knowledge Lab and assistant professor of Psychology and Human Development at Vanderbilt University
2016: Dr. Troy Campbell, assistant professor of marketing at the University of Oregon in the Lundquist College of Business
2015: Dr. Sara Bleich, professor of Public Health Policy Carol K. Pforzheimer Professor at the Radcliffe Institute for Advanced Study at Harvard University

Check out all the past finalists
Note: This is not a traditional academic conference. We are a bit quirky, super relaxed and eager to talk about your ideas. The conference takes place in the historic Hippodrome Theater in downtown Gainesville, Florida. Other speakers include strategists, activists, artists, journalists and scholars. You can find out more about the frank gathering here.
More Information
The conference registration fee is waived and hotel rooms are provided to prize finalists.
Conference organizers work with the winners to discuss specifications for their presentations and to coordinate travel arrangements.
Submissions for the 2020 prize open this summer
Questions about the prize should be directed to Annie Neimand, Director of Research, Center for Public Interest Communications