About WUFT Student Podcast Challenge
Interested in podcasting? Be a part of the inaugural WUFT Student Podcast Challenge. It's sponsored by WUFT News and the Summer Media Institute at the University of Florida and the Florida Scholastic Press Association.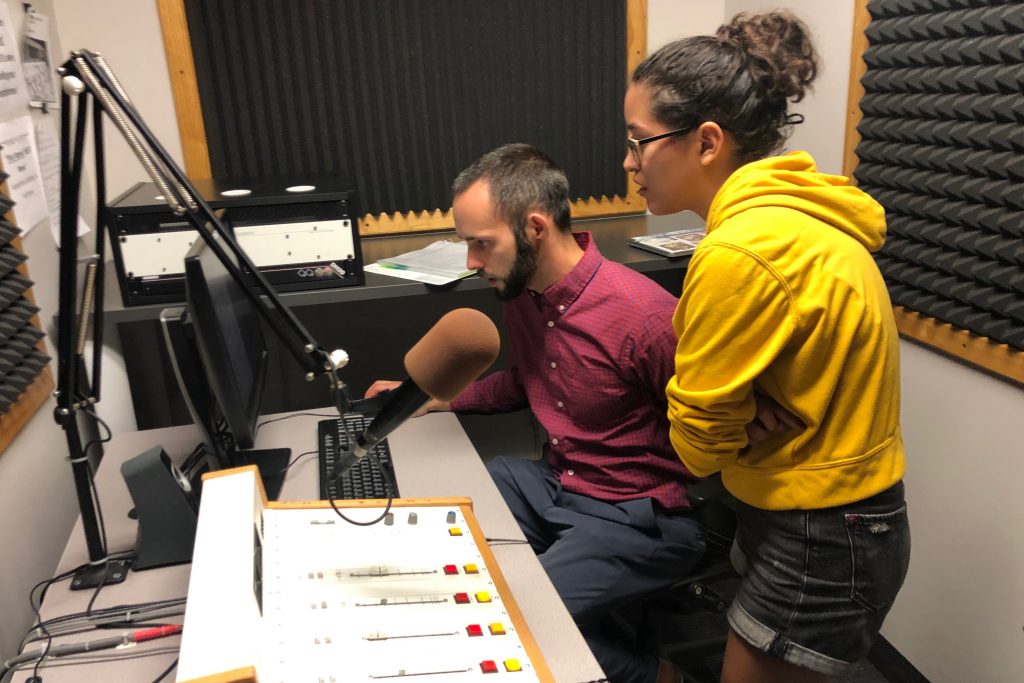 Students with a qualifying podcast will be encouraged to submit one to the NPR national challenge as well. Listen to eight student podcasts spotlighted from the national contest earlier this year.
Only high school students working with a supervising teacher are eligible to enter the WUFT Student Podcast Challenge. Each entry must be between three and 12 minutes long; it can have multiple episodes compiled into a single clip, so long as they do not exceed 12 minutes total.
Entries can be on any topic and some may be broadcast on WUFT and affiliated radio stations across Florida. First, second and third place winners will earn a $500, $250 and $100 prize, respectively.
Because we will encourage students to submit eligible podcasts to the NPR Student Podcast Challenge, our rules generally match theirs. Please review those rules before creating your podcast.
The supervising teacher should help with vetting your ideas, monitoring your progress and submitting your podcast.
Podcasts may be created by individuals, groups of students working together, or an entire class. Students can even attend different schools; a teacher from one of the schools would have to supervise and submit an entry.
To submit your podcast you will need a URL to put in the form below. We recommend posting the podcast to Soundcloud or a similar platform and submitting that link.
The deadline for submissions is Nov. 27, 2019.