About SMI/WUFT Student Podcast Challenge
Interested in podcasting? The University of Florida Summer Media Institute and WUFT News are working together to promote NPR's national high school podcast competition.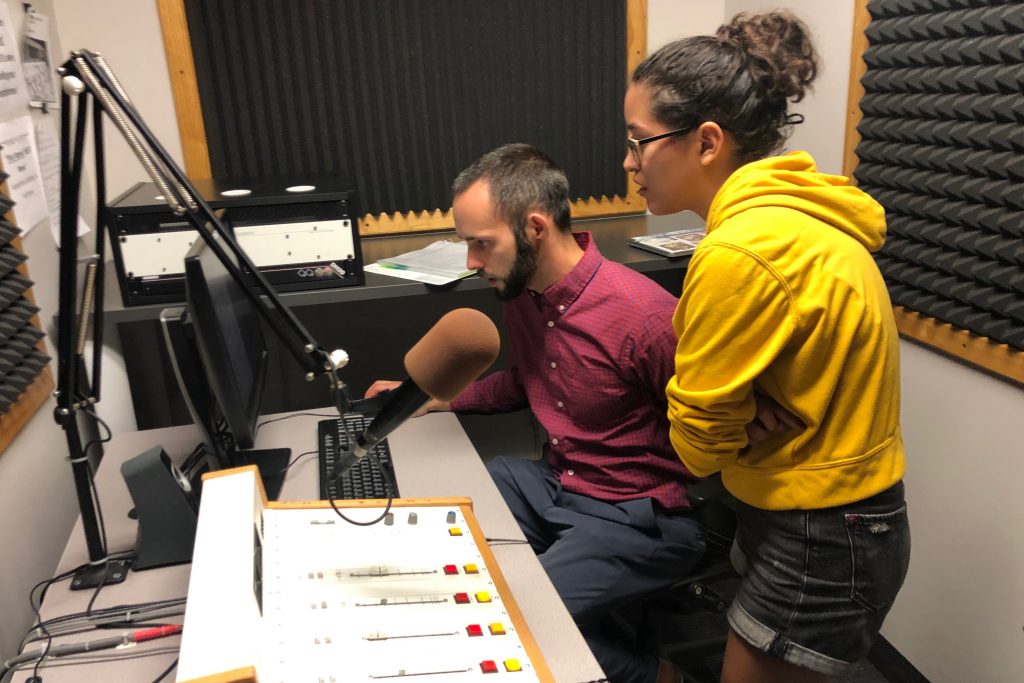 Florida high school students are urged to submit a podcast for the competition – and the chance to have it air afterward on WUFT, the NPR affiliate for north central Florida. WUFT wants to spotlight suitable podcasts on its platforms and affiliated radio stations statewide.
Topics suggested by the NPR competition range from explaining an important moment in history to something you want to change about the world to a story about your school or community.
Ryan Vasquez, multimedia news manager at the UF CJC Innovation News Center, is ready to help you understand the rules for the NPR competition, and to consult with you on how you can create your own podcast to enter. (Reach out to Ryan at rvasquez@wuft.org.)
The NPR contest submission period is Jan. 1 to March 15. Each entry must be between three and eight minutes long. A supervising teacher must submit it via the competition's website.
Let us know when you submit your podcast to the NPR challenge. We want to help you enter it as well into the second annual SMI/WUFT Student Podcast Challenge. First, second and third place winners will earn a $500, $250 and $100 prize, respectively.
Not sure where to get started? Here are 10 tips for creating your own long-term podcast.
Do your research. Is this a nice idea or a legit podcast?
Identify your audience.
Develop a way you will stand out in a crowded field.
Choose your format. The style and length of your podcast matter.
Decide how frequently you want to publish your podcast – daily, weekly or monthly.
Pick where you are going to publish your show. Many websites offer options from free to more substantial monthly costs.
Get the right recording tools. Software and recording devices range from your phone to ones with higher costs.
Decide how much you want to invest in this podcast. Does your means meet your vision for success?
Know the law. What is fair use – and how will it change what the podcast can do?
Prize winners from the 2020 SMI/WUFT News Student Podcast Challenge:
First Place – "The Blank Podcast," Jonathan Kahn, Pine Crest High School, Fort Lauderdale, Fla.
Second Place – "Always Crowded: Theme Park News," David Kruse, Oviedo High School, Oviedo, Fla.
Third Place – Unnamed, Joey Isaza, Zavian Guiterrez, Kevin Sanchez, Francisco Navarro, AP Mays Conservatory of the Arts, Miami, Fla.