CJC Doctoral Student Honored for Research Poster at the AAAS Annual Meeting
University of Florida College of Journalism and Communications Health Communication doctoral student Rachel Damiani received top honors at the American Association for the Advancement of Science (AAAS) 2018 Student Poster Competition in the Science and Society category for "Relating to Researchers: How Citizen Scientists Invest in Learning the Language of Science". Damiani received the award at the AAAS Annual Meeting in Austin, Texas in February.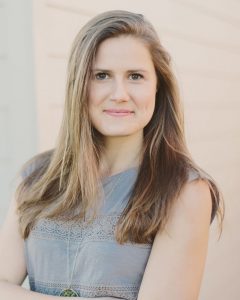 The poster featured her study on how citizen scientists engage with scientists and respond to their discipline-specific language. Study results indicated that citizen scientists invested in learning scientists' unfamiliar discipline-specific language to improve the value and efficiency of their contributions, read independently about relevant topics to ensure they could be conversant with scientists; and described that reading materials ahead of time and meeting with scientists in small group settings facilitated their ability to learn the language of science.
Posted: March 9, 2018
Category: News
Tagged as: AAAS Annual Meeting Student Poster Award, Rachel Damiani