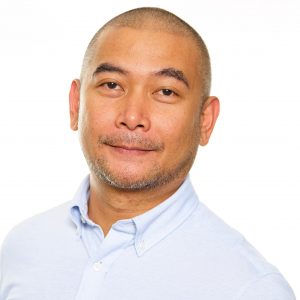 Saharath Noisuwan
M.A.M.C. Pro Master's
Bio
He goes by Ronnie.
After 10 years in the hectic Visual Effects industry. Ronnie has worked on several box office movies. VFX industry was slowly starting to flutter away as companies went bankrupt or downsize. He decided to go back to school to readjusted his skill to match the emergence of startups.
After graduating with a User Experience Grad Certificate from UCLA Extension. He joined NFL Network as UX Designer.
Ronnie moved to Gainesville in Dec 2019
Ronnie is a UX / Web Designer at UFIT.
Education
BA, Silpakorn University, BKK Thailand, Art History
Graduate Certificate, UCLA Extension, User Experience
Graduate Certificate, UCLA Extension, Design Communication Arts
News
Research
Human-centered Design.
Audience Research.
Digital Transformation.