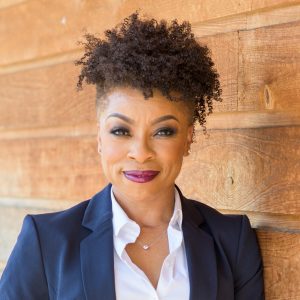 Raegan Burden
Lecturer of Cultural Engagement - Department of Advertising
We Are CJC, Creator & Immersion Supervisor
Bio
A natural communicator, Burden embodies a lifelong passion for culture. Nearing 15 years of advertising and marcomm experience, she has served multiple brands across various industries – Turner Broadcasting, The Coca-Cola Company, UPS, Chick-fil-A, BlueCross BlueShield, US Marine Corps, Acorn TV, Transamerica, Teavana, and the US Virgin Islands. Raegan has worked for various agencies including J. Walter Thompson, Millward Brown, and Epsilon.
Currently, the first "Lecturer of Cultural Engagement" with the Department of Advertising, she works to support advertising's role in shaping the cultural, social, political, and ethical trust between institutions, brands, and audiences. Burden teaches Advertising Strategy, Cross-Cultural Advertising and Psychology of Advertising.
She is also the creator and immersion supervisor for We Are CJC, a multicultural initiative created to highlight and support the College's diverse faculty, staff, and student body.
Educationally, she obtained her Bachelor of Arts in Communications from the largest HBCU in the country – North Carolina A&T State University. Continuing her credentialing, she received her Master of Mass Communication from the University of Georgia's renowned Grady College of Journalism and Mass Communication.
Education
B.A. in Communications, with a minor in Business, North Carolina A&T State University
Master of Mass Communication, University of Georgia
News
Courses
Syllabi from the current and three previous semesters: